5 min read
8 Ways the Pharmaceutical Industry Can Leverage Data Management & Analytics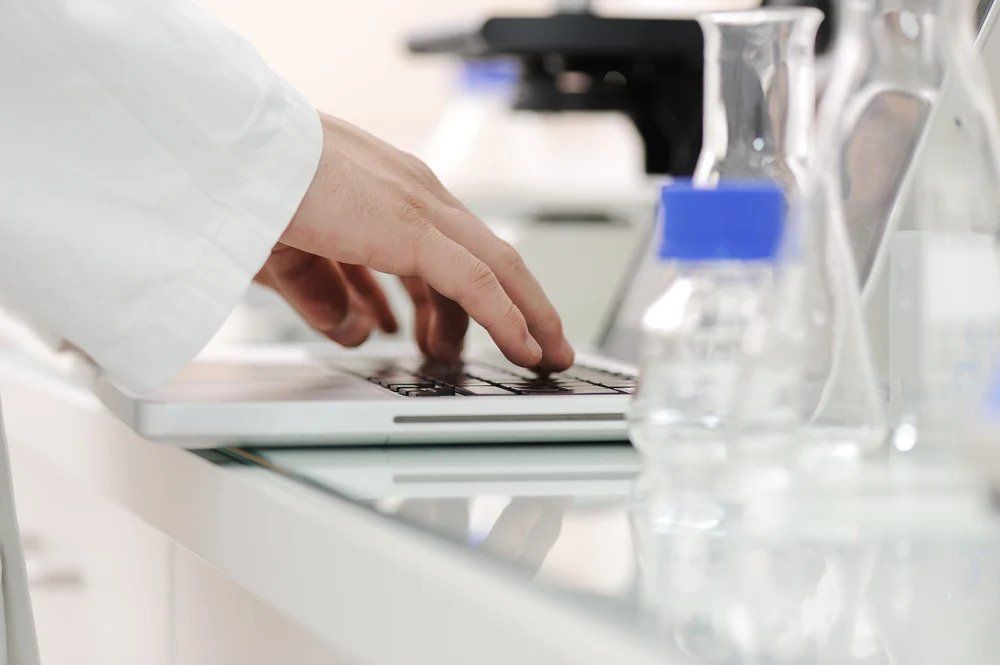 The use of big data analytics has transformed industries like telecommunications, advertising, finance, and healthcare. The same is true for the pharmaceutical industry, experiencing rapid growth due to the increased use of big data.
Digital acceleration has produced more data and made it easier to process, analyze, and report on different data types, from structured to semi-structured to unstructured. Data analytics offers many opportunities for pharmaceutical companies to capitalize on and unify data from different sources.
Big data analytics is already streamlining many complicated business processes and increasing efficiency in the pharmaceutical industry. Because of this, the pharmaceutical industry has received almost $4.7 billion worth of investment into big data analytics initiatives. With this investment, pharmaceutical companies are developing innovative applications to gain faster and more significant results in medicine.
During the pandemic, for example, the world turned its focus to the pharmaceutical industry to develop and produce life-saving drugs and vaccines. Big data analytics allowed pharmaceutical companies to design more efficient clinical trials, leading to significant cost savings in drug discovery and R&D. By adopting the use of data analytics and other digital technologies, the pharmaceutical industry has been able to improve their resilience and prepare for future systemic shocks.
Leveraging Data Management in Pharmaceutical Industry
McKinsey reports in a 2018 article that "Without doubt, leveraging advanced analysis presents a real-and significant opportunity for the pharmaceutical sector."
McKinsey outlines five principles companies must follow to leverage advanced pharmaceutical analytics:
Pick your battleground for advanced pharmaceutical analytics and set a bold, quantifiable goal.

Analytics is an innovation capability and not a function.

Understand that analytics takes a village--and then mobilize one.

If you don't know the language of another person, hire a translator. Or, to put it another way, have employees within your company who can communicate sophisticated analytical skills to non-technical decision-makers.

Before you invest in tech, make sure to calculate the ROI. Any analytics project can be difficult to justify due to the high cost of specific IT tools.
Here are some ways that big data management & analytics is changing the pharmaceutical industry
Big Data Management & Analytics in Research and Development
Big data can be a boon for pharmaceutical research and development, and can allow pharmaceutical companies to gather large amounts of data at all value chain stages, from drug discovery to actual-world use.
Pharmaceutical companies need to be able to identify and integrate clinical data from suitable sources into their big-data infrastructure. This approach allows business leaders to link disparate data sets together to improve research, development, and operations.
Big data will be extremely beneficial for business leaders in the pharmaceutical industry as it provides insight into drug usage and potential risks. These insights will allow businesses to make better decisions in research and development.
Pharmaceutical companies can also use big data to develop better medicines and decrease side effects.
Improving the Efficacy of Clinical Trials
Clinical trials are used for testing whether a treatment is safe and effective in humans. The FDA reviews the final product after several stages.
The whole process of clinical trials can be highly complicated and often experiences delays. Millions of dollars in revenue are lost by pharmaceutical companies due to these delays.
Many clinical trials fail due to the difficulty of recruiting patients. Physicians must manually review a list to find eligible patients for recruitment which can be costly and time-consuming.
The process of recruiting patients can be aided by analyzing relevant patient data, such as genetic information and personality traits. This approach allows physicians to understand each patient's medical history and quickly determine if a patient is eligible for a clinical study. Pharmaceutical companies can therefore conduct shorter, more cost-effective clinical trials.
Physicians can also use big data to reduce data entry errors and speed up medical procedures.
Using Big Data & Analytics to Accelerate Drug Discovery & Development
To find new drugs, scientists use an iterative method of testing different plant and animal compounds. Because of this, drug discovery can be time-consuming and costly, particularly during epidemics.
For example, it took many years to develop and approve drugs for Amyotrophic Lateral Sclerosis. This lengthy process makes these drugs more expensive to create.
Fortunately, researchers can use predictive modeling to help with drug discovery by leveraging the big data available in the pharmaceutical industry. These predictive models are based on advanced mathematical models and simulations to predict how a compound will interact with the human body. Researchers can use predictive modeling to predict drug interactions, toxicities, and inhibition.
Historical data from clinical trials, post-marketing surveillance, and previous clinical studies can all be used to build predictive models. All of this data can be combined to help predict FDA approval and patient outcomes.
Targeting the Right Patient Population Effectively
Pharmaceutical companies can now use information from genomic sequencing, medical sensor data (devices that can be worn to track the physical changes of an individual during treatment), and electronic medical records to find out the causes of specific diseases.
Different patients will react to other treatments depending on their condition. Drug companies can use the data from all these sources to identify trends and patterns to develop more targeted medicines for patients with similar features.
Pfizer, for example, is combining data from electronic medical records, clinical trials, and genomic data to identify "drugs for specific patient groups." This approach allowed Pfizer to determine that only a subset of lung cancer patients had a particular genomic defect, a mutation in the ALK gene.
The compound would have failed to work against a wide range of lung cancer patients, but it was extremely effective for this specific subset of patients.
Improve Safety and Risk Management
Pharmaceutical companies can use safety to gain a competitive advantage during regulatory submissions once regulators have approved the drug. Safety monitoring has evolved beyond the traditional methods to include sophisticated methods that detect safety signals from rare adverse events.
Signals could also be detected from various sources, such as patient inquiries and searches on search engines. Electronic medical records, online physician communities, and consumer-generated media can be potential sources of early warnings about safety issues. These signals also provide information on the reputation and reach of various medicines. By identifying these signals early on, pharmaceutical companies can swiftly intervene if there are potential issues, and avoid regulatory and public-relations repercussions.
Enhanced Sales & Marketing
Big data can increase sales and marketing in the pharmaceutical industry by helping business leaders determine which areas sell the most promoted medicines, so they can increase supply to those areas and maximize revenue.Big data will enable business leaders in the pharmaceutical industry to analyze large amounts of data regarding customer behavior, the effect of advertising campaigns, customer retention, etc. Businesses can then use machine learning to perform predictive analytics and find patterns in the data, allowing them to predict industry trends and prepare for futuretrends.
Collaboration Through Big Data Management & Analytics
Big data can help pharmaceutical companies make their treatments more efficient.
Pharmaceutical representatives can use laboratory data to identify the right medicines for patients, which will allow them to advise doctors and explain why specific medications should be part of a patient's treatment.
In addition, IoT in Healthcare allows physicians to collect real-time patient data. Physicians can see if their therapy is effective or not by using IoT-powered wearables. If therapy is unsuccessful, doctors can get suggestions from pharmaceutical companies based upon patient data and available medicines. Healthcare can be made more collaborative and data-driven by this approach.
Smooth Supply chain
Pharma companies strive to improve their supply chains and operational efficiency in the face of increasing healthcare demand and costs.
Companies can use analytics and big data to gain greater insight into their operations and sales processes. This can allow them to more accurately forecast demand and sales, and plan their manufacturing accordingly.
The Bottom Line
The precision and certainty that big data analytics offers to healthcare professionals is crucial. It takes time to interpret analytics reports that are often presented in large quantitative tables. Healthcare providers may have difficulty converting these numerical tables to medical inferences if they lack data scientists or analysts.
It is, therefore, crucial to communicate analytics reports to doctors using a language they understand. Healthcare organizations can overcome this problem by leveraging automated reporting with Natural Language Generation, an advanced AI technology that converts big data into simple text summaries. These plain text reports allow healthcare providers to understand the analytics reports and make informed decisions quickly. This way, they will treat more patients, minimize waiting times, and save more lives.
About TimeXtender
At TimeXtender, our automated, low-code, drag-and-drop Data Estate Builder empowers you to build a Modern Data Estate up to 10x faster than standard methods, prepare data for analysis, and enable you to make quality business decisions with data, mind, and heart. We do this for one simple reason: because time matters.
As a Microsoft Gold Certified Partner, we serve our 3,300+ customers, from mid-sized companies to Fortune 500, through our global network of partners.
Visit the TimeXtender customer page to learn how we are helping clients build reliable data estates 10x faster than standard methods.