Why should I get certified?
Gain confidence in your ability to implement and develop on-prem, hybrid, or purely cloud (Azure) data solutions with TimeXtender for free.
What does the exam look like?
The exam consists of multiple-choice questions, covering all areas of TimeXtender related topics - pulled from the online training courses, knowledge base, and practical experience. After successfully mastering the certification exam, students receive a certificate (also maintained in our database) and a badge that can be shared on social media.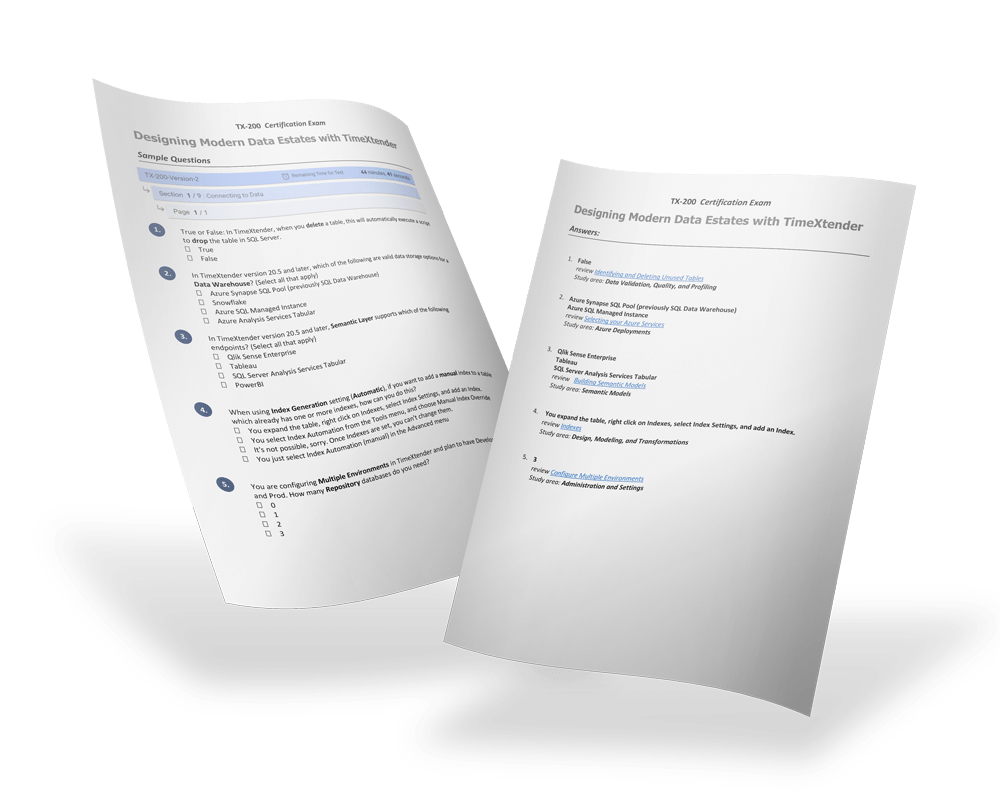 How do I prepare for the exam?
To get started, we recommend that you complete all three of the free courses in the TimeXtender Online Training. The courses provide reading, video guides, and exercises for you to work with TimeXtender.
EXTRA TIP: Review the content available on our support page. After completing all three courses (~18 hours) and reviewing our support material (~6 hours), start building TimeXtender projects to gain practical experience. We offer follow-along projects that can be done at your own pace.
"The time span between the moment an information solution has been created and the moment we can offer it to our colleagues – actually combining data sources – is considerably shortened. Now we can make it happen within days, sometimes even hours."
- Tom Kronenburg, Head of IT, Colliers International
We want you to Succeed
In less than a month, it is possible for someone with no starting knowledge of TimeXtender to not only successfully complete the certification process but begin building an enterprise data estate.
register for the exam
Send an email to your assigned TimeXtender Solution Specialist. If you don't have one, don't worry, we have a public registration as well.