We live and breathe our core purpose:
"empowering the world with data, mind, and heart
Because time matters"
We are the Xpeople.
Our goal is to build a talented and passionate global team of professionals to enable partners and foster customer growth.
Our Core Beliefs
Simplifying things is in our DNA
We don´t have loads of policies and procedures. We like to keep it simple and make relevant knowledge easily accessible. We lead with context and good judgement. We always ask ourselves: what's in TimeXtender's best interest.
We are innovative Xpeople
We hate doing the same things over and over again. We work smarter and therefore we automate everything we can, so we can spend time on what we are passionate about.
We are fans of execution power.
We know that we are not really successful if we do not get things done. (internally known as getting sh*t done). We are not afraid of testing things out, that's the only way we improve.
BECAUSE TIME MATTERS, WE ENGAGE FULLY CHARGED
what we are passionate about
Data Management solutions should eliminate tedious, manual tasks so you can use most of your time execute on what matters most.
That's why we've created an automated, unified, low-code Data Estate Builder that allows data teams to build a Modern Data Estate 10X faster so that they have more time for high-impact activities.
At TimeXtender, everybody helps and cares about each other with a genuine intention of moving each other forward, a true sense of equality reinforced by a shared goal.
At TimeXtender, there is no internal competition between departments/circles, you can always ask questions and get help from anyone.
At TimeXtender we are all about open communication. It is all about the Trust that everyone will get the job done and collaboration!
Who we are
TimeXtender is more than software and data. We're working as a fully distributed team as a part of a Purpose Circle organization. This is what makes us unique, agile, and different – in good ways!
TimeXtender is comprised of highly passionate professionals with dynamic skills. Our Xpeople are bold and adventurous. We never say "no" to a challenge. Does it sound like we're describing you? Well then, I guess you're on to the next step.
We admire Xpeople with these traits
Finding new ways to ask questions, to learn, grow, and make a difference.
Adaptable to new things. Trust in data, your mind, and your heart.
Self-aware and respectful. Share credit and take responsibility.
Go beyond understanding and be able to see the big picture.
That magic glow that you can see in our existing Xpeople!
We don´t just believe in these traits and values, we recruit, reward and release Xpeople based on these values.
"We believe every single one of our employees is a leader, therefore, we do not babysit nor we have middle management."
Some nice things that we offer
HQ in the Cloud
Our HQ is the Cloud and our north star is our Core Purpose. We work asynchronously across 9 timezones.
Remote Work
We work remote as a fully distributed organization with satellite offices around the globe.
Company card
We have our company cards for work related purchases.
Recharge Sessions
We offer weekly online Yoga classes to recharge our bodies, minds and hearts.
InspireOn
Quarterly Workshops with great speakers
TimeOUT
Quarterly session to get a shot of direction, vision and energy
PeopleXtender Day
Yearly event when we all meet up, socialise, learn and have fun
Karma Days
Two days of time off to volunteer in the community your choice.
What we are
TimeXtender is a software technology company with employees around the world. With support from our wide global network of partners, we work to give people instant access to corporate data enabling quality decisions with data, mind and heart.
Our bread and butter is our dynamic data management platform. This platform allows any business user instant access to relevant data, no matter the purpose. It is the next generation of data architecture, simplifying and automating the implementation and operation of the entire data infrastructure. Geeking out already?
Learn more about our platform here.
Who we are
TimeXtender is more than software and data. The X-People strive for balance in all things, but especially in the personal and professional. We love acting in Yang mode – simplifying, automating and executing – it's where we live our passion. However, we choose to practice in our Yin mode – connecting, meditating and reflecting – allowing us to engage fully charged.
TimeXtender is comprised of highly passionate professionals with dynamic skills. Our X-People are bold and adventurous. We are gamers, geeks and social owls (oh, my)! We never say "no" to a challenge. We aim to win on all fronts. We are zealous individuals that take the time to celebrate our victories and reflect on our challenges. Does it sound like we're describing you? Well then, I guess you're on to the next step.
TIMEXTENDER'S OFFICIAL PODCAST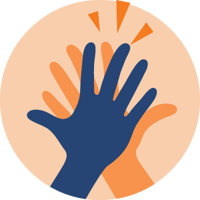 Let's talk
If you are interested in joining our team, please apply for one of our open positions or let us know in a general application how you would contribute to the X-Team. If you have any questions about the company, process, or opportunities, please don't be shy and reach out!
Julie Dall
Talent Acquisition Specialist - jbdall@timextender.com

We hire people that are smarter than us
that´s how we grow and evolve as people and business
Working at TimeXtender
At TimeXtender we are all about data, and that's why we take special care to protect yours. You can read all about it in our Recruitment Data Policy. In an effort to secure your personal data, we have streamlined our application process, making it easier for you and us. Though we love receiving resumes along with cute cat videos, no applications will be accepted by email. This is to protect you and your data and make it easier for TimeXtender to respond promptly to your application. We love a good 'win-win'!
I feel privileged to work for an organization that gives as much to the employees as it expects in return.
Head of Solutions Specialist
Working at TimeXtender has been a great, professional experience that still keeps me challenged every day.
Companies talk about the future of work as something abstract or something they need to adopt, adapt or change. TimeXtender IS the definition of the future of work.