CAREERS
You are going to love working with us.
Working at TimeXtender
At TimeXtender we are all about data, and that's why we take special care to protect yours. You can read all about it in our Recruitment Data Policy. In an effort to secure your personal data, we have streamlined our application process, making it easier for you and us. Though we love receiving resumes along with cute cat videos, no applications will be accepted by email. This is to protect you and your data and make it easier for TimeXtender to respond promptly to your application. We love a good 'win-win'!
To support our growth we are looking for an Escalation Engineer to work with Partners and collaborate with internal supporters and software engineers on solving complex customers issues
Are you passionate about combining strong technical knowledge with a commercial focus? If this sounds like you, learn more and apply.
Are you passionate about combining strong technical knowledge with a commercial focus? If this sounds like you, learn more and apply.
Are you a wizard at partner marketing and a fantastic relationship builder? If this sounds like you, learn more and apply.
We are always looking for new talents and freelancers.
Are you studying? Are you looking for a student job or an internship? We love discovering new talent so feel free to send us an unsolicited application.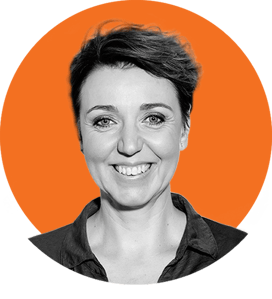 Let's talk

With automation leading a new frontier in business discovery and data analytics, we believe time matters. Therefore, we make the most of it by being engaged with our goal as part of a big picture, but acknowledging one another's unique strengths so at TimeXtender we take the time to find the best and most authentic talent to join our X-team.

If you are interested in joining our team, please apply for one of our open positions or tell us about the contributions you would make to the X-Team in a general application. If you have questions on the company, process or opportunities, please shoot me an email!

Anne Krog Iversen

Chief DNA & Culture Officer
We are the X-People.
Our goal is to build a talented and passionate global team of professionals to enable partners and foster customer growth.
What we are
TimeXtender is a software technology company with employees around the world. With support from our wide global network of partners, we work to give people instant access to corporate data enabling quality decisions with data, mind and heart.
Our bread and butter is our dynamic data management platform. This platform allows any business user instant access to relevant data, no matter the purpose. It is the next generation of data architecture, simplifying and automating the implementation and operation of the entire data infrastructure. Geeking out already?
Learn more about our platform here.
Who we are
TimeXtender is more than software and data. The X-People strive for balance in all things, but especially in the personal and professional. We love acting in Yang mode – simplifying, automating and executing – it's where we live our passion. However, we choose to practice in our Yin mode – connecting, meditating and reflecting – allowing us to engage fully charged.
TimeXtender is comprised of highly passionate professionals with dynamic skills. Our X-People are bold and adventurous. We are gamers, geeks and social owls (oh, my)! We never say "no" to a challenge. We aim to win on all fronts. We are zealous individuals that take the time to celebrate our victories and reflect on our challenges. Does it sound like we're describing you? Well then, I guess you're on to the next step.
I feel privileged to work for an organization that gives as much to the employees as it expects in return.
Head of Solutions Specialist
Working at TimeXtender has been a great, professional experience that still keeps me challenged every day.