5 min read
The One Thing All "Future of Work" Trends Have In Common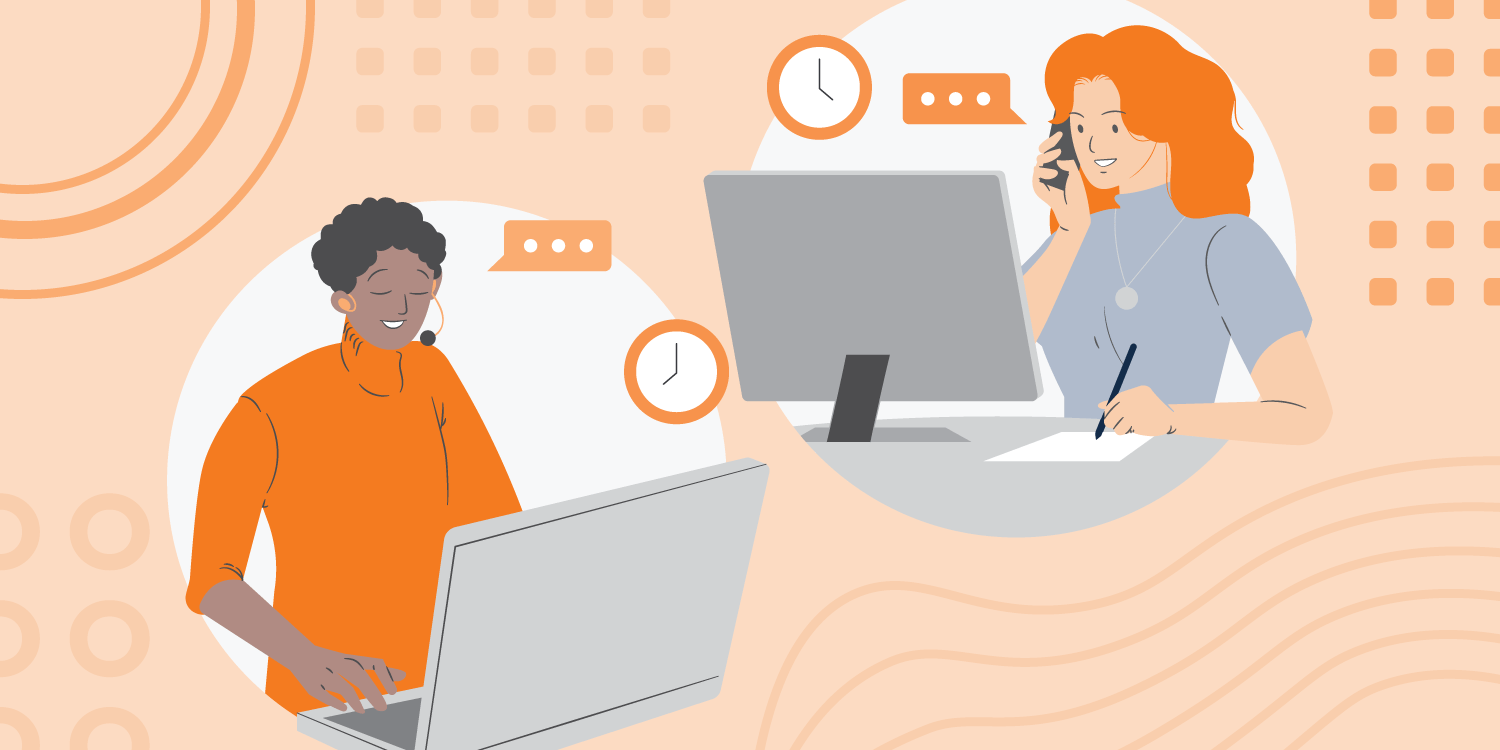 Three decades ago, the Internet promised a world in which most communication and almost all work could be conducted online—anytime, anywhere. But at the end of two decades, we were mostly still stuck with 9-to-5 jobs.
Not so now: another decade later, and we can finally live up to the dream of the "web everywhere," offering a real-time change in work trends.
Work, in all its forms, is changing. The new world of work is mobile—and it is social. Collaboration will be the watchword of the day, and relationships will be the key to success.
We'll always have new ways to interact with businesses and customers, new ways to make and share content, and new ways to build communities.
The global pandemic gave rise to a new normal where "virtual everything" has become the common denominator. From virtual learning to virtual jobs—you name it—the world is experiencing a major shift. Nothing's business as usual.
The trends are clear: the workforce is shifting, and the way we work is changing. Companies must see this change and do what they can to make sure that employees stay engaged with them. It's a case of "evolve or die."
What Is the Future of Work?
Simply put, the future of work is a projection of how work, workers, and the workplace will evolve in the coming years. It is recognized as a powerful force driving radical change within the organization. Therefore, companies must know what the future of work is and hop on the train before it leaves them behind!
Since organizations are now having to experience a major transition, the focus is shifting from "me" to "we." And more employers are now ensuring that "the future of work" works for everyone. Interestingly, this has paved the way for new trends.

Workplace Trends That Will Prevail in the Future
In recent years, many experts have documented a new approach to work. While the application of this approach varies from company to company, it is important to note that the trends don't differ in substance.
Here are five dominant future work trends:
Hybrid work

Talent Shortage

Inclusivity

Sustainability

Accountability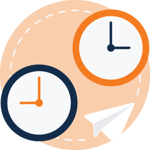 Hybrid work
means that employees split their workdays between home and office space, making it a more flexible way of working. Hybrid work is now a well-accepted business practice, with almost every company reinventing "where to work" and "how." The focus will keep changing from where the work is done to just getting the job done.
Hybrid work will keep undergoing transformations with the emergence of the metaverse. The metaverse will change the way we work and meet, as it represents a fundamental shift in business practices and interactions. The metaverse will bring the Web 3.0 paradigm of user-generated content to industrial B2B processes as well as to social activities such as meetings.
Imagine having an onboarding session or staff meeting together in a place without being physically present whilst being able to move around as if you're physically there. The result is much better than what we have in today's video conference calls and is as close to being together as one can get without leaving home or the office... or putting on pants!
Companies will have to jump on this trend early enough by formalizing hybrid models of work. And if companies fail to evolve, a fewer number of their most valuable workers will be willing to take jobs with them.
Talent Shortage
The future of work is changing because of talent shortages. Since employees can now dictate where to work from and how to work, companies are getting left behind. One of the impacts of COVID-19 on businesses is that employee experience has been brought to the limelight. Employees are now requesting better treatment at work and more flexible work rules that are better suited to each individual. Employers must therefore be keen on satisfying their employees since the focus is now on getting the job done rather than on where it is done.
Highly skilled professionals will quit their jobs when the conditions for work are not favorable to them, for instance, when there's poor leadership, rigid work conditions, limited visibility, etc. Data also shows that many unemployed people aren't trying to fill open jobs, as more people now prefer to work on their own terms. After all, other issues are now more relevant to them, one of which is their well-being.
Inclusivity
Businesses will need to be more diverse, more inclusive, and more equitable in order to keep and attract top talent. Contrary to what some may believe, inclusion isn't limited to hiring people of color or different sexual orientations. Rather, it's about creating a supportive and diverse workplace.
By integrating artificial intelligence throughout your organization, you're creating a more collaborative and inclusive workforce that allows you to attract and retain talent from the beginning (recruiting tools) to collaboration tools that break down communication barriers across the enterprise. This also includes the seamless integration of new technology such as AI and automation into your organization's IT infrastructure.
With everyone having a sense of belonging and a supportive workplace, they would be encouraged to stay.
Sustainability
Organizations are now working towards building a sustainable strategy with sustainability measures being incorporated. To achieve sustainability, it's essential to not only talk about it but also implement it. You'll need action to back up words, and, you'll need to address questions like "why are we doing this?" or "who are we doing this for?" or "what are we trying to achieve," etc. If you properly address these purpose questions, they can propel the sustainable future of the organization.
Accountability
Since hybrid work is now a major trend and flexible working is now a thing, the need for accountability arises. Accountability here is more than constant monitoring; it's reconnecting employees to the company's purpose. All workers—from floor workers to members of the C-Suit must be transparent.
Organization leaders will also be fully involved in the accountability process. They'll need to implement this by thinking "we," not "me." Teamwork, agile leadership, coaching, etc., can aid this further. In the future of work trends, accountability plays a key role in your company's success, and your organization must know how to get there.
Employee Experience
Most future work trends will focus on employee experience. And more than ever before, the progress of a company depends greatly on the experience of its employees. Now that employees know this, the demand for flexible working conditions, inclusion, etc., has increased (and is here to stay). This has given birth to the "great resignation" that companies are faced with.
Companies are now rethinking what it means to be an employee and the importance of their role at work, and workers are now given a voice. They have an extra responsibility to make sure that each person's skills are used in the right way for the job and that their well-being is taken more seriously by including holidays, work retreats, and so on.
Conclusion
We can no longer think of the workplace as limited to desks, offices, and conference rooms. Work will never be the same now that employees have a greater impact on their work. The future of work trends also involves making data more accessible to all employees, regardless of role or department. This democratization of data will bring with it a whole new way of working.
That's why every company looking to succeed must create a level playing field for their people to do their best and be the best version of themselves and offer more flexible ways of working. Companies can either choose to do this or risk losing their top talent.

The Way Forward
What would happen if you could give your organization the gift of tomorrow, today? Without a doubt, it will change how you interact with customers, how your business thrives, and how work gets done. And that's what TimeXtender provides.
As an organization, we have embraced the future of work and are showing others how to do the same. And as a pioneer in the field, we have employed sustainable strategies and diverse elements, from fully remote work distributed across nine time zones, to virtual HQ, wellness plans, and a flat hierarchy.
This futuristic step in the positive direction is helping us to build a diverse and global culture where employees can take the initiative to do their best work.
This is why we have an undying promise to our employees and team that they'll have the resources, time, flexibility, ownership, and ability to choose when, where, and how they do their amazing work.
At TimeXtender, we are all adults and so do not have managers or babysitters. EVERYONE is a leader.
By giving the Xpeople (our employees) the freedom and flexibility to create their own definition of sustainable work life, we build trust and increase employee well-being. We believe this is the ONLY way forward. We are paving the path and laying it in orange.
We offer highly competitive compensation packages. Life is not cheap; we are fully aware of that!
"We are the Xpeople, and we remain obsessed with our core purpose—to empower the world with data, mind, and heart."
Looking for a new opportunity? Visit our careers page.