4 min read
Data: The Fuel That Drives Digital Transformation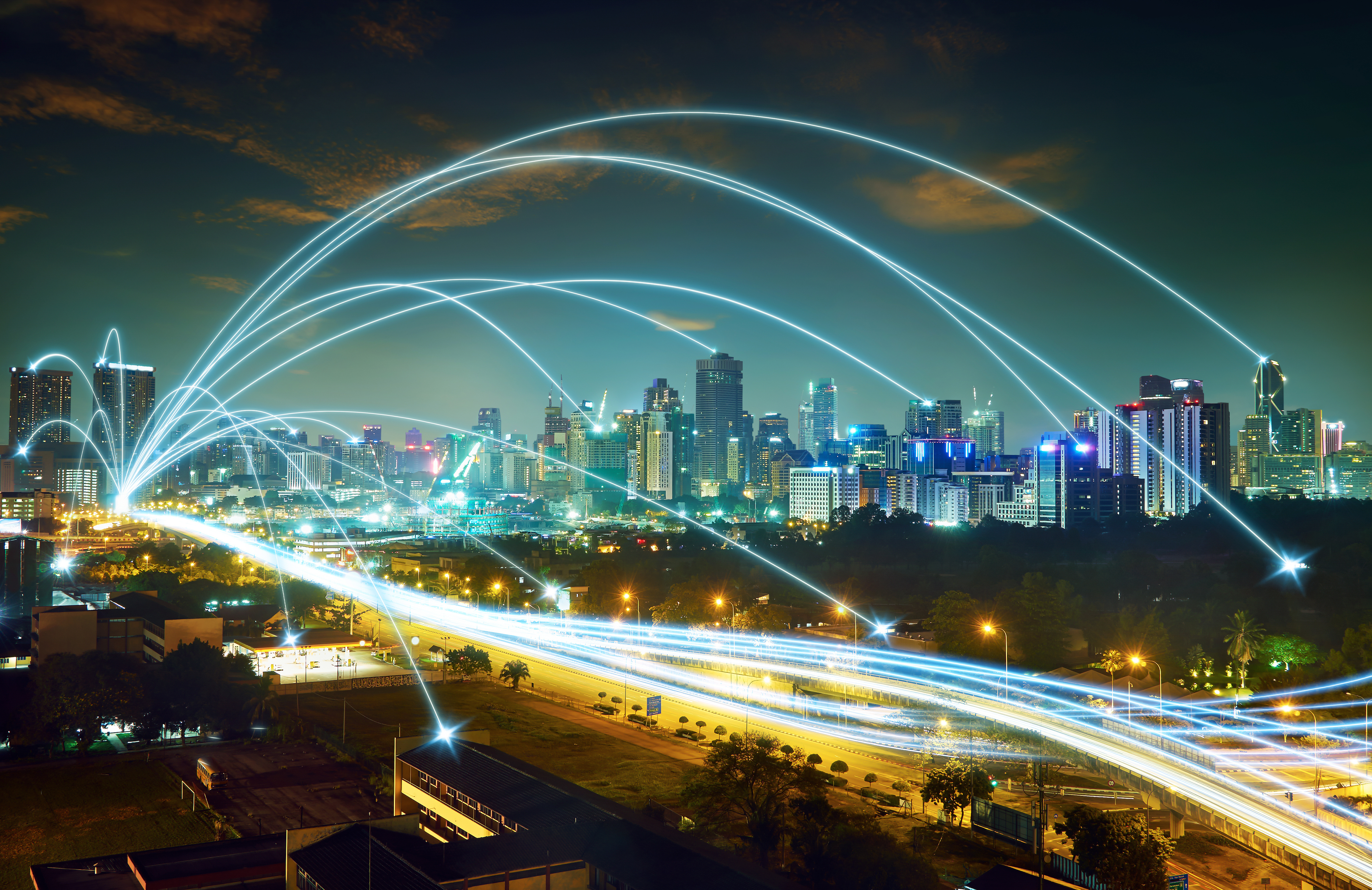 The COVID-19 pandemic had a devastating effect on many companies globally. They had to rethink the way they work, how they acquire customers, and how they keep those customers satisfied. Enter: Digital Transformation - the strategy that enabled many of them to do this.
Digital transformation had been on the roadmap for many businesses (even before the pandemic) enabling many of them to thrive during a time when customers are increasingly choosing digital channels to do business.
The pandemic, however, caused many businesses to accelerate their digital transformation efforts enabling them to not only meet the needs of their customers better, but also helping them to rapidly adapt to the changing business landscape. As a result of this acceleration, digital transformation initiatives that were supposed to take years now had to happen in only a few months.
In this "new normal," data is the fuel that drives digital transformation. In turn, wise use of data drives innovation, efficiency, and stellar customer experiences.
Behind any company's digital transformation effort is the CIO. As digital transformation gains momentum and becomes vital for businesses to ensure profitability, the role of the modern CIO in making decisions for implementing the necessary systems becomes even more important.
So what should CIOs consider for a digital transformation strategy and why? Let's take a look...
Why Digital Transformation?
For many companies, digital transformation efforts are driven by one reason: they had to. This is because companies had to adapt quickly to the business disruptions cause by the pandemic and in tandem, rapidly evolving customer needs and expectations.
In simple terms, they had to implement these strategies to survive. To elaborate on this, let's look at why digital transformation is now more important than ever. The main reasons include:
Everyone expects it

. With more people using the Internet and other digital channels than ever before, today's customers not only expect digital interactions, but they also demand it. As a result, companies need to implement the systems necessary to give customers what they seek. In turn, this allows for more revenue and increased business profits.

More efficiency

. Digital transformation provides companies with the ability to move their core business functions away from manual processes and gives them the opportunity to automate vital business tasks. This makes them far more efficient and allows businesses to focus more on innovation.

Security

. With the amount of data companies gather and consume increasing exponentially all the time, digital transformation helps businesses implement the necessary security strategies to protect not only their data, but also their customers' data.

Stronger business partnerships

. Digital transformation also gives companies the ability to grow stronger partnerships by eliminating manual communication. This allows them to be more available for new opportunities and gives them more capacity to scale their business.

Better decision-making ability

. By using data and analytics, companies have more insights available to them than ever before whichallows them to make better business decisions faster. As a result, they're able to adapt to changing and evolving market conditions quicker, as well.
What's Needed for Digital Transformation?
Considering each of the points above, what goes into an effective digital transformation strategy? Essentially, this strategy should determine how companies can organize their internal structures and use advancements in technology to not only make themselves more efficient andmore innovative, but also to offer excellent customer experiences and, in turn, generate more revenue.
Keep in mind, though, that depending on their needs and requirements, this strategy will differ for many companies. There are no hard and fast rules as to which elements should go into the strategy.
At its core, a truly effective digital transformation strategy involves more than just adopting one or two technologies. Rather, it's a combination of various technologies that allow companies to collect and orchestrate their data, and then to use that data to make their businesses more efficient and improve their decision-making ability.
With that in mind, what should the modern CIO look at to develop an effective digital transformation strategy?
Data Strategy
The ultimate goal of a digital transformation strategy is to eliminate data silos and to connect a company's disparate systems to give them a seamless, unified view of all their data. As such, a successful data strategy involves bringing together data, technology, and analytics to enable the company to be more efficient and make better decisions. A data strategy should be the roadmap that connects all the company's data and should involve each of the steps necessary to achieve this.
Data Management
As an extension of the data strategy, a data management plan is a crucial aspect for a company to know how they'll gather data, how it will be analyzed, and where it will be stored. Despite its importance, data management is often where many companies' digital transformation efforts collapse.
A large part of data management involves having the right infrastructure in place and using an automated data management platform that can help companies implement and operate data lakes and data warehouses for data storage, and a semantic access layer to provide simplified access to that data.
By using a solution like this, companies ensure that:
They have a robust solution that ensures all the data they are collecting is always available to all platforms.

Their data infrastructure is fully scalable and easier to adapt to modern technologies as they emerge.

Their data is secure and in compliance with privacy regulations and legislation like GDPR (General Data Protection Regulation) and other privacy laws.
Data Protection
With companies gathering and consuming increasing amounts of data, effective data governance is a significant concern. Since the introduction of the GDPR, thorough data management is necessary, and the implementation of the necessary security controls is crucial. Companies must therefore ensure that customer data is protected and that ongoing compliance with regulatory policies a priority.
An automated data management platform gives companies the ability to control their data flows and gives them an understanding of how their data is stored, deployed, and accessed. This gives businesses the transparency they need to ensure they are staying in compliance with the required regulations.
The Bottom Line
In the wake of the pandemic, companies had to rethink how they acquired customers and how they would continue to keep them satisfied, while at the same time focusing on efficiency and cash preservation. Digital transformation has become vital for survival.
Data is the fuel that drives strategic digital transformation initiatives which, in turn, leads to increased growth and revenue. As a result, CIOs should focus their digital transformation efforts on the most effective data strategy, a capable data management platform, and effective data protection practices to achieve the improvement that digital transformation promises.
At its foundation, this strategy needs a data management platform that helps companies implement and operate data lakes and data warehouses for data storage, and a semantic access layer to provide simplified access to make their data available in an instant.
To find out more about TimeXtender's automated data management platform, visit our website or contact us for more details. TimeXtender empowers companies with instant access to data ready for analysis, enabling them to make quality business decisions with data, mind, and heart. We do this for one simple reason: because time matters.
A Microsoft Gold Certified Partner, TimeXtender serves its 3,000+ customers, from mid-sized companies to Fortune 500, through its global network of partners.