6 min read
12 Data Management predictions for 2021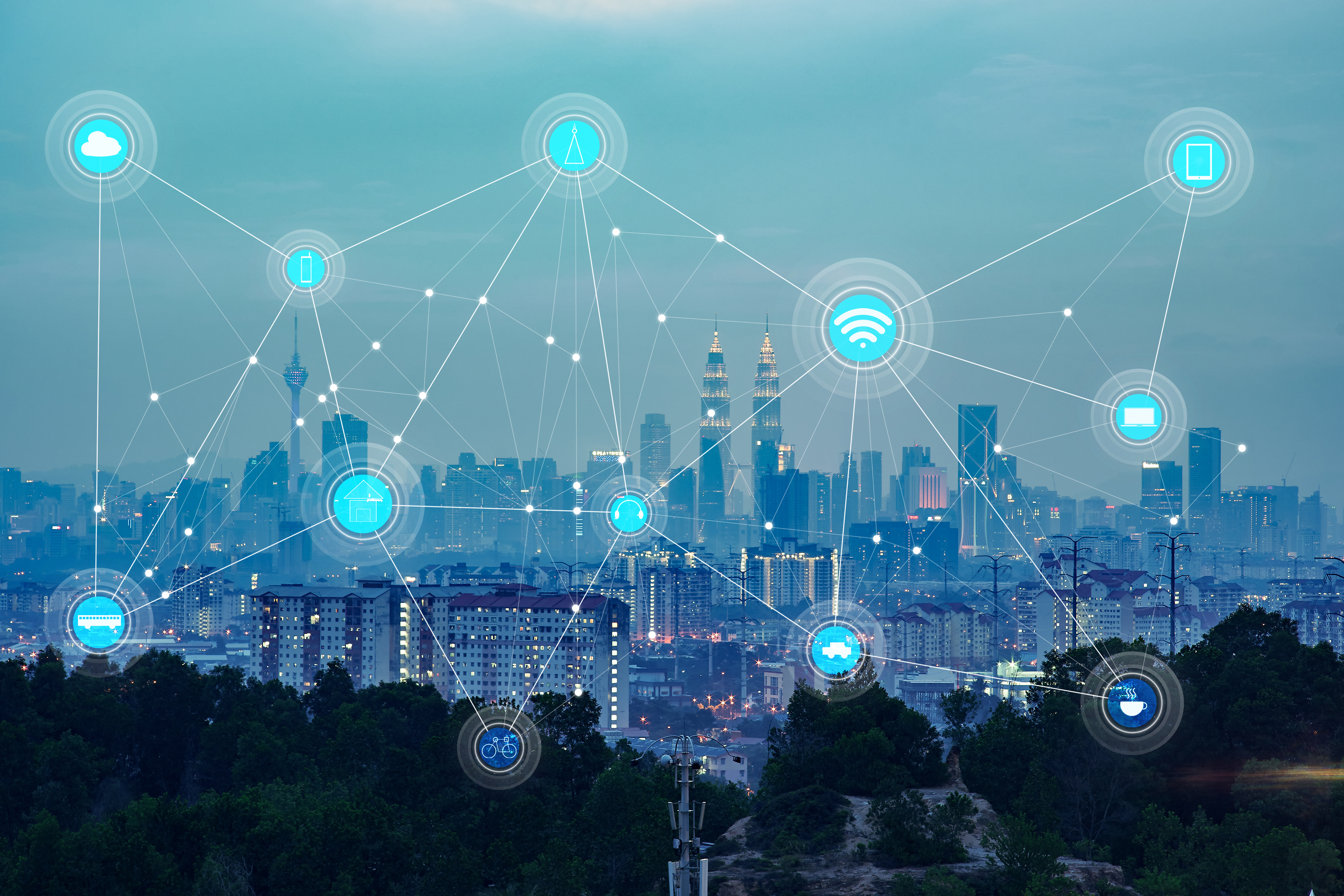 Happy new year everyone!
In this article we cover some of the most exciting trends around Data and Data Management for 2021.
The businesses of today are collecting an ever-increasing level of new data – while, for the most part, they keep storing a greater amount of legacy data. This leads to issues managing and optimizing their data to their business advantage. A large proportion of this is caused by an incredible fast pace of emerging technologies such as IoT, machine learning and AI, just to name a few. The adoption and understanding of these technologies can become overwhelming, time consuming and tedious if not planned and controlled properly with the right tools.
Let us deep dive into some of the most interesting trends for the new year.
Hyperautomation
Gartner listed Hyperautomation as the number one technology trend in 2020. This trend will continue to be extremely important in 2021 and beyond. Hyperautomation is the combination of automation tools needed for machine learning and automation itself. An example of this will be the discovery, analysis, design, monitoring, measurement assessment and recalibration work of the technology.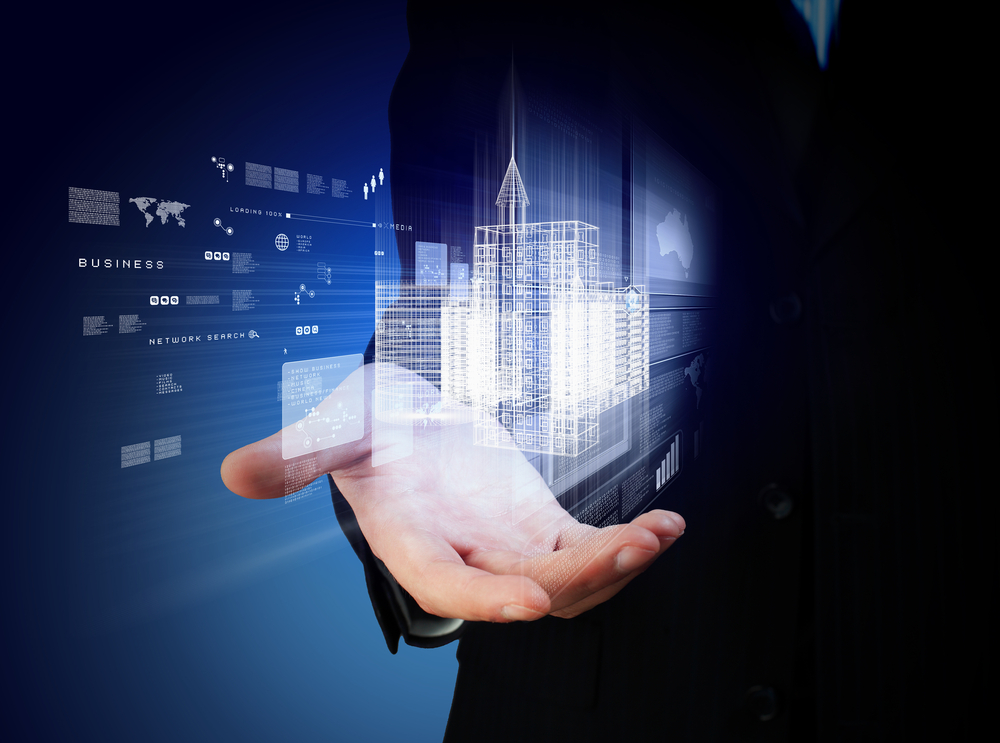 In other words, hyperautomation handles the application of advanced technologies to automate, incrementally, business processes and augment human capabilities. Hyperautomation can and will assist companies in visualizing functions and processes by creating digital twins that replicate virtually the physical or systems used by a given company. In return, this will provide real time intelligence about the business.
Cloud Automation
Collecting data is the easy part of the process. On the other hand, tagging data sets, applying a taxonomy, and ensuring a good level of governance and compliance can take up an incredible number of resources.
Cloud automation can enable teams, IT and developers to create, change and optimize resources in the cloud. In essence, Cloud automation can ease the amount of activity and burden of cloud systems, while performing complex tasks almost as easy as clicking a button.
AI ops, AI and machine learning can help by reviewing large volumes of logs and data with the objective of identifying trends and analyzing potential outcomes.
This approach can lead to prevent and predict issues, all that can take place while ensuring a capacity plan is in place to tackle down unnecessary costs by merging or sunsetting unnecessary resources.
(Hybrid) Cloud Computing
Cloud computing has been a key transformational technology for more than a decade, however a good amount companies do not feel equipped or comfortable uploading their critical data on the cloud for a variety of reasons, including, but not limited to security, privacy, or latency.
A hybrid cloud deployment allows businesses with a higher degree of flexibility. Using software to enable communication between a private cloud service and a public cloud service, this helps the workload needs as costs fluctuate. The Hybrid cloud can connect to several public clouds to one or several private clouds, thus, creating a simplified cloud infrastructure that can handle a company's computing workload.
Typically, a private cloud relies on an internal network available to a limited number of users while a public cloud is a computing service offered by 3rd party vendors, i.e. Microsoft. Some of the benefits a hybrid cloud can deliver are to improve developer productivity, increase security and compliance with regulatory systems, boost innovation, augment infra efficiencies and overall, create a more holistic approach to the network.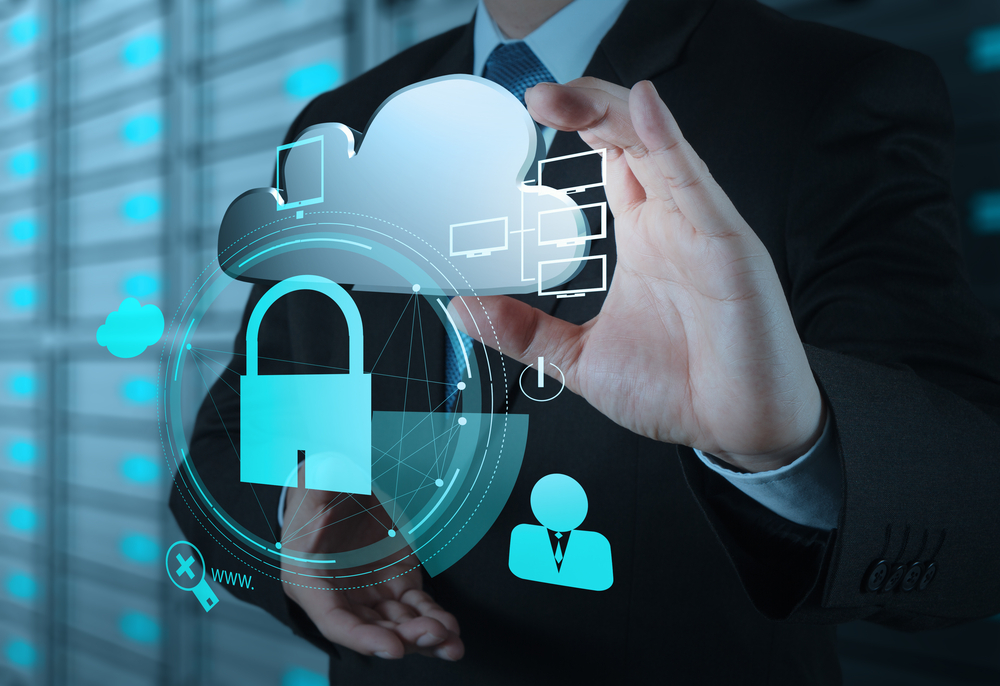 Augmented Data Management
Businesses utilizing proactively metadata, data fabrics and machine learning to simplify, connect, optimize, and automate data management processes will be able to reduce time to data delivery by 30% by the year 2023.
For context, data fabric is defined as something that uses continuous analytics over existing, discoverable, and inferenced metadata assets to support the design, deployment, and utilization of integrated and reusable data objects, regardless of deployment platform or architectural approach.
Artificial Intelligence techniques are currently being implemented to recommend best next course of action, automatic monitoring of data governance controls and many other processes.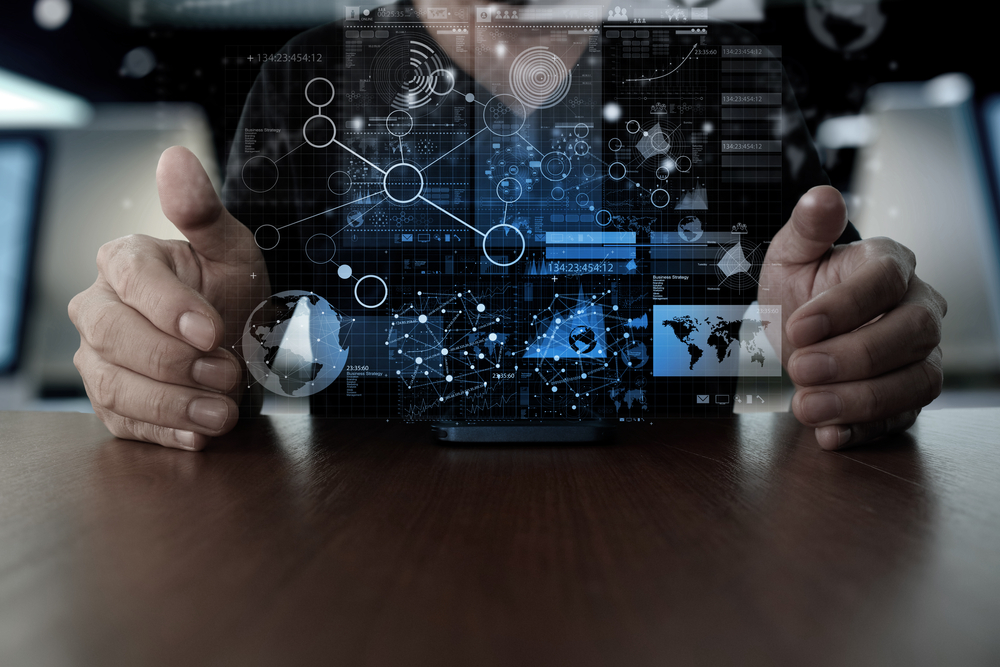 Metadata is BIG (data)
Companies and organizations rushed their digital transformation efforts in 2020, consequently an exponential volume of unstructured, semi-structured and structured data has been disseminated and scattered throughout the organizations.
Gartner predicts that through 2022 a limited 20% of the organizations that by then will have invested in governance, will have a chance to succeed in scaling and maintaining that governance. This is where metadata will play a significant part. Metadata will allow for deeper context into the data sources, the complete series of code that can be executed on it and what the output was.
Therefore, as metadata levels increase, enterprises will be looking at new and scalable solutions for this new challenge while applying ML and AI to make the most out of it.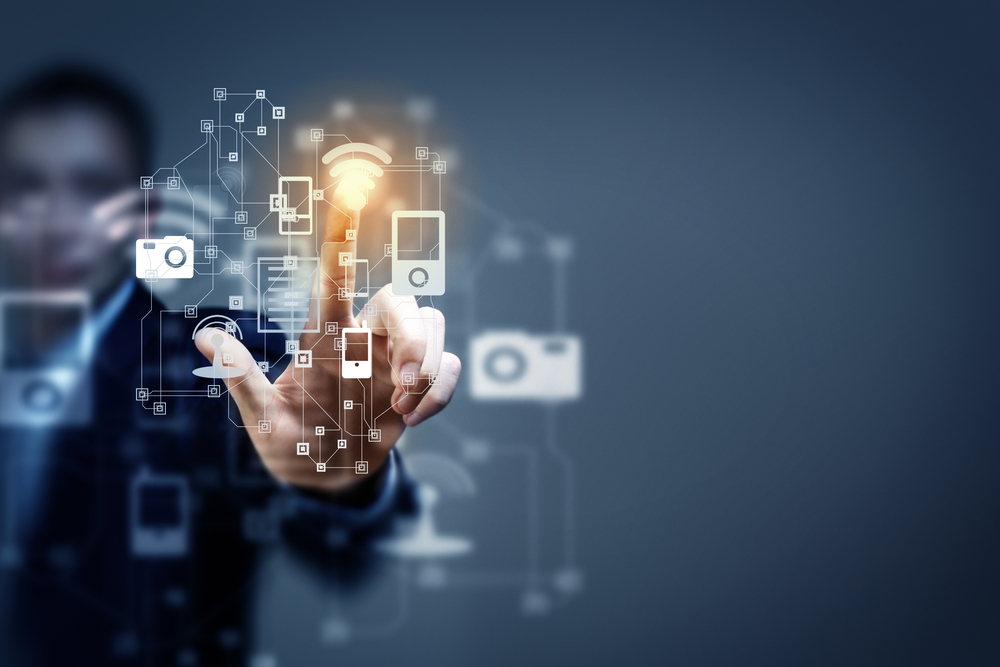 Actionable Data
This term has been a common theme among BI, CX and Analytics vendors for well over a decade. 2021 provides an excellent and fertile market for Big Data's potential to become actionable.
Data value depreciation accelerates rapidly as data gets older, hence, using data as soon as it gets created will become a key trend for businesses in 2021.
Data governance, data collection, data integration and data visualization improvements have already created a useful framework to put data into action. IoT, the cloud, edge computing and instant digital channels that allow business with connect with customers instantly are now some of the technology combos that provides not only for actionable data but also incredibly insightful and useful.
Database/Data Warehouse/Data Lake
The split between compute and data allows advantages for data lakes over data warehouses.
Data warehouses have had, in the past, other advantages over data lakes. This is meant to change due a variety of new open-source innovations in the data tier.
3 major trends will take place in 2021.
The comeback of the meta-data layer, embedded AI and automated analytics and new and simplified query interfaces designed specifically for business users.
The comeback of data layers, as foundational elements of analytic solutions, will be required to support an optimized governance and needed to support improved governance and expandable data assets. With smart meta-data layers, optimized user interfaces will appear allowing business users to manipulate the data in a more intuitive approach saving valuable time to insight with no hard requirements for analytical skills.
AI and dynamic analytics will move from the enterprise domain towards software vendors who will include these capabilities and enable mass market adoption via their customer base.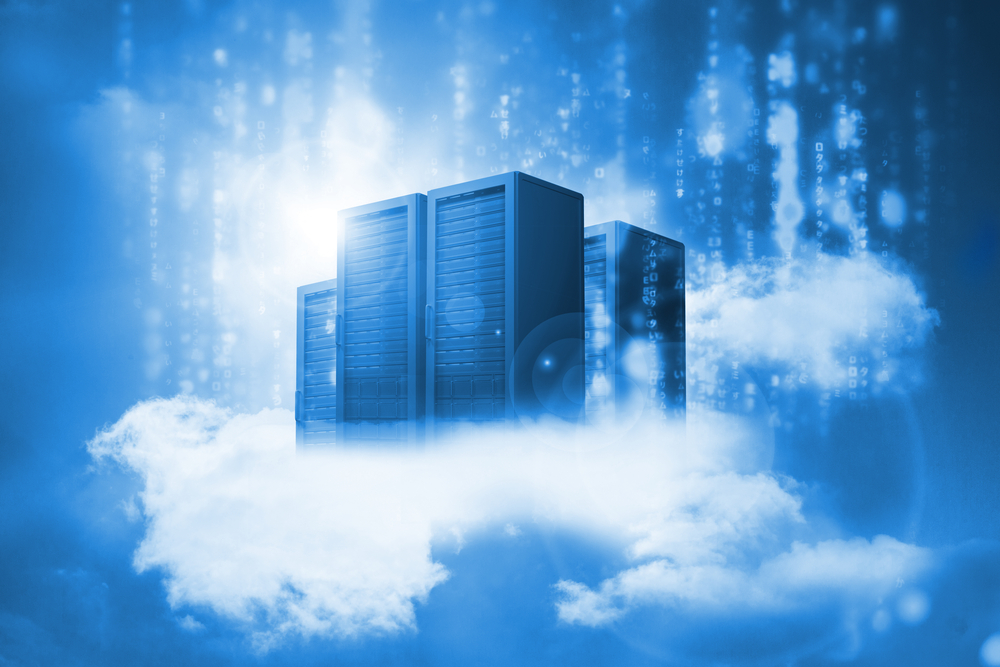 Data natives join the workforce.
A whole generation raised on and by data – think of exercising, sleeping, your music platform algorithm and more – will begin to join the workforce in 2021. Their infused ability to make sense of data will have a major impact in the way we work today and tomorrow.
Data literacy skill sets and curriculums in academia and their comfortable approach to managing data will help organizations to become more analytical and more innovative in the years to come. In that regard and according to The Data Literacy Index report by Qlik, Europe is well ahead in comparison with other regions.
"Europe holds the highest Data Literacy score globally, with the UK, Germany and France among the most mature nations for corporate Data Literacy"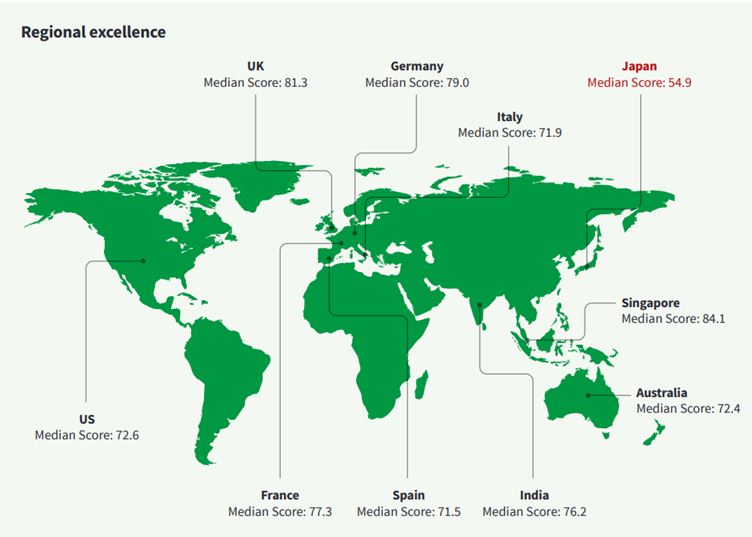 Figure 1. Source IHS Markit
Natural Language Processing.
Natural Language processing (NLP) is defined as the interaction of human language and technology. A few of the most popular examples in the market are Alexa, Siri and Google Home.
NLP is the front-end to an AI backend where voice requests can be then translated into actionable data results.
NLP keeps growing at an incredible pace just as voice search keeps growing exponentially. 3.25 billion people in the world currently use voice-activated search and assistant and it is expected that voice search will make up to 50% of all searches worldwide in 2021.
NLP helps by collecting and processing voice-based data so it can be actionable internally for those who need to access it via voice orders.
Democratization of technology
This field refers to providing people with easy and affordable access to technical or business expertise without extensive training. Democratization of technology focus on 4 key pillars, application development, data and analytics, knowledge, and design.
This field is also referred to as "citizen access". Many professionals in the industry believe data democratization is the next frontier. Allowing data access to anyone in your company, will empower individuals in every business unit, at all levels of responsibility to use the data in their decision-making processes.
Internet of Things (IoT)

Why is IoT a significant trend?
IoT devices are pieces of electronic equipment embedded into smart phones, industrial equipment, medical devices and for the most part they typically perform monitoring duties. By 2023, there are expected to be around 1.3 billion IoT subscriptions. Last year, the number of active IoT devices was 26.66 billion and by the end of 2020, 31 billion IoT devices will exist.
This hardware includes actuators, wireless sensors, and microcomputers. The devices collect critical information and transmit it to a central point of collection for aggregation and analysis. This data is then mined to generate data insights, alerts and trending data that can then be used to reduce costs, increase automation and efficiencies, and forecast new opportunities for businesses.
Data Security and Compliance
When it comes to data management, data security is always a top trend, no matter the year. As businesses attempt to minimize data breaches and data loss risks.
Regardless of whether the data is on-premises, hybrid or cloud, data management solutions drive efficiencies to help data and IT professionals to have a greater level of visibility and insights to investigate and remediate potential threats. In parallel, data management solutions allow to enforce real time controls to ensure regulatory compliance with the dozens of data protection policies and regulations that have appeared over the past few years. Think of GDPR, HIPAA or SOX to name a few.
A secure infrastructure based on SIEM, SOAR or SASE allows for automated detection and response to equip security teams with the latest technology in protecting the business.
Bonus Data Facts
There are 4.57 billion active internet users around the world. (Source: Statista)
58.7% of people around the world have access to the internet. (Source: IWS)
In the last two years alone, 90% of the world's data has been created. (Source: IORG)
Machine-generated data will account for over 40% of internet data in 2020. (Source: Handbook of Research on Cloud Infrastructures for Big Data Analytics)
In 2020, 31 billion IoT devices will exist. (Source: Statista)
The database market will grow to $1 trillion by 2025. (Source: Inside Big Data)
Final words and an invitation
At TimeXtender we have 14+ years of experience helping more than 3200+ clients worldwide simplifying, automating and executing a modern data estate. We breathe these trends - as we know the future is already here. Technology evolves rapidly and a coherent data management strategy is not only a need but the way to make sure your business stays ahead with cutting edge technology.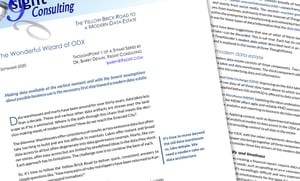 On that note, we would like to invite you to download "The Yellow Brick Road to a Modern Data Estate" paper.
In this 3-part series, written by Barry Devlin, you'll learn about a data architecture for analytics and AI that supports multiple types of data and multiple types of analysis and how TimeXtender helps you get there faster.