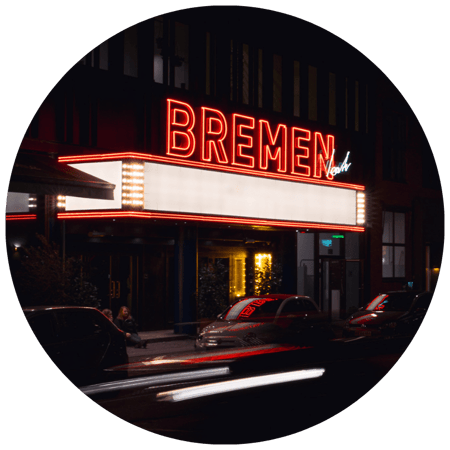 Datanova 2023
Kom med til årets datafest på Bremen den 31. maj, hvor tekniske sessioner, ekspertoplæg og sociale indslag vil byde op til en inspirerende dag for alle med en passion for data.





Velkommen til Datanova 2023
En interaktiv forestilling og årets datafest!
Nova betyder "ny" på latin og er især brugt om stjerner.
Hvis du allerede er en stjerne inden for data management, analytics, AI, modelling eller data warehouse automation, så vil denne dag give dig tankevækkende keynotes. Og hvis du blot ønsker at følge med i al det nyeste, så vil eksempler fra forskellige cases og dataentusiaster inspirere dig.
Vi glæder os til at møde dig, uanset om du er kunde eller bare har interesse i teknologiske trends, best practices og networking med andre professionelle inden for data management.

Vær med, få indsigt og inspiration.
På Datanova 2023 bliver du:
Oplyst
Vi vil fokusere på tekniske erfaringer og cases.
Dagens talere og workshops vil lægge op til diskussioner om trends og innovative tilgange til data management, data governance, analytics og AI.

Det handler om data, mennesker, teknologi og processer.
Velmødt og underholdt
Datanova er ikke en traditionel konference.

Sammen skaber vi stemning omkring data på en dag med spændende indlæg, underholdning, tekniske konkurrencer - og en drink i baren til fyraften.

Det er en alletiders mulighed for at udvide dit netværk.
Aktiveret
Her er vidensdeling in-action til jer, der tager udfordringerne op.
Tech race: "Byg en data pipeline" eller "Byg et data warehouse på under 10 minutter".
Program
Bremen serverer frokost klokken 12.30 i Kolme og tilbyder drinks i baren efter sidste akt.
1. akt
8.45
Ankomst
Nyd en kop kaffe og vælg en stol i salen
9.00
Godmorgen
Dagens band på scenen lægger ud med en festlig koncert, så vi alle bliver rusket i plyssæderne.
9.30
TimeXtender
v/CEO & grundlægger, Heine Krog Iversen
Let's talk about Frankenstack.
10.15
Nordisk Film v/Mikkel Hecht Hansen,
Head of BI
Se hvordan Nordisk Film har bygget deres Modern Data Stack 10 gange hurtigere end et traditionelt MS SQL Data Warehouse.

- Automatiseret data warehouse
- Low-code
- Levering af BI og Analytics løsninger til tiden
-> Data lineage
10.45
Pause
2. akt
11.00
Microsoft v/Christian Ømand, Cloud Architect – Data & AI
Analytics in the Age of AI
From data integration and engineering to data science and business intelligence, find out how next-generation services can transform your data into intelligence and innovation.
11.30
JYSK case v/Exmon, Gunnar Steinn, CEO
Når data kvalitet bliver IT's problem.
12.00
ERPproduktion & SICK A/S
IoT case: Bind produktionsmålinger sammen med dataanalyse.
- Måleudstyr til opsamling af data Connector
- Analyse af produktionen med TimeXtender og Power BI
12.30


Frokost
3. akt
13.15
Snowflake
v/Nikolaj Vagner
One data platform with near-unlimited potential.
Learn about the Data Cloud and how customers leverage Snowflake to get the performance, flexibility, and scalability they need to load, integrate, analyze, and share their data - securely for all types of data consumers.
13.45
Opsumering og følgende breakouts

14.00


Pause
4. akt
14.15
Breakout sessioner
Vælg mellem demo eller workshop backstage.
Vores partnere vil, med hver deres ekspertise, stå klar til at svare på specifikke spørgsmål om din virksomheds muligheder.
15.00
Afrunding og uformel netvorking
Bremen tilbyder vin, øl, vand i baren
Tilmelding
Deltagelse er gratis. Men ved udeblivelse uden afbud koster det 500 kr.

Bremen Teater - 31. maj 2023
Bremen Teater ligger i hjertet af København i Nyropsgade.

Q-Park Vesterport ligger 50 meter fra Bremen Teater.
Vesterport Station er 200 meter fra Bremen.