TimeXtender for BI & Analytics Professionals
Prepare Your

Data

for

Analytics

& AI Faster
Our low-code technology automates tedious data preparation tasks & frees you to focus on higher-impact analytics projects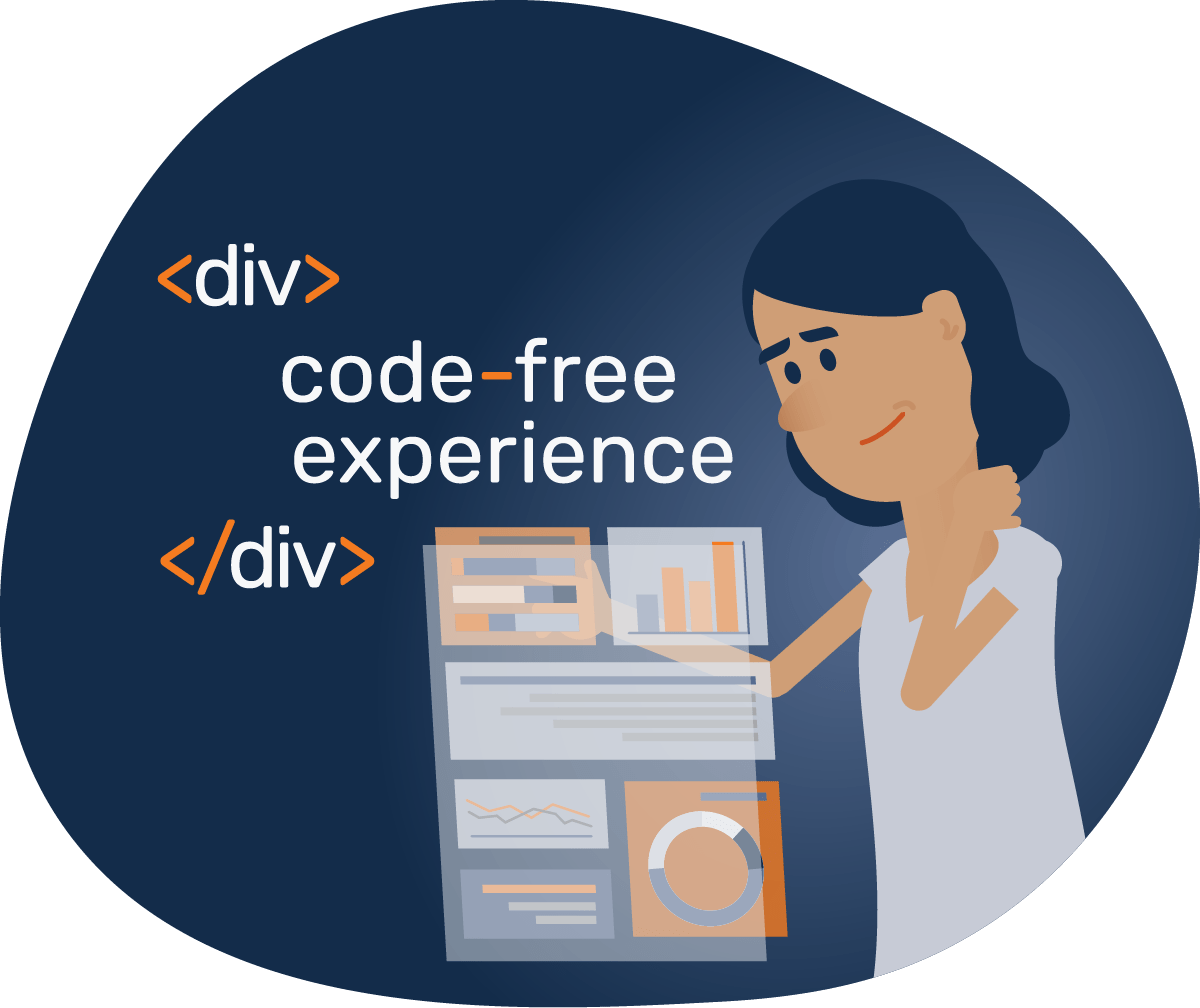 TimeXtender is trusted by














Empower Your Organization with Actionable Insights
Break down data silos, get a 360-view of all your company's data & empower your teams with a single, reliable "source of truth"
5 Ways

TimeXtender

Helps BI & Analytics Professionals Deliver Actionable Insights Faster
Drag-and-Drop Interface
TimeXtender empowers you to quickly integrate your siloed data into a data lake, model your data warehouse, and define data marts for multiple BI tools & endpoints – all within a simple, drag-and-drop user interface.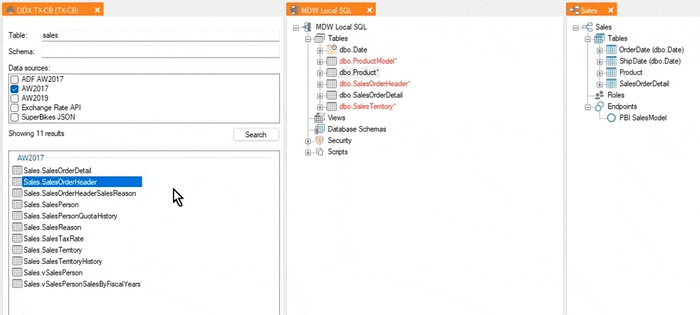 Low-Code Simplicity
TimeXtender automatically generates T-SQL code for data cleansing, transformation & validation – easily create data products that can be deployed to multiple visualization tools (such as Power BI, Qlik, or Tableau), without writing a single line of code.
Don't worry! Powerful developer tools, SQL scripting, and custom coding capabilities are still available, if needed.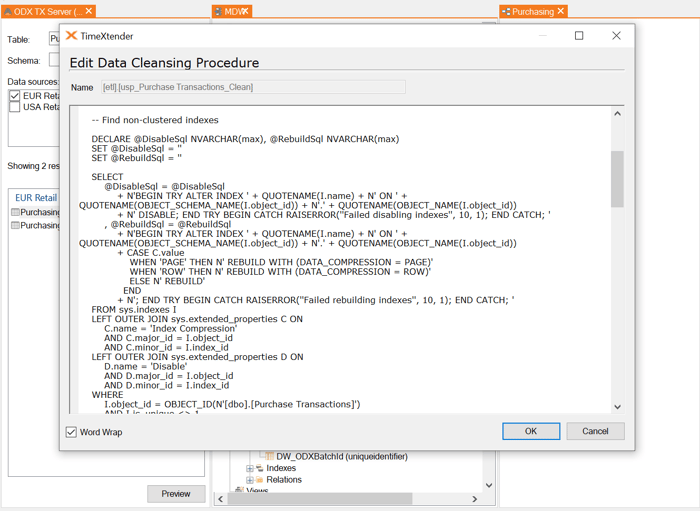 Easily Transfer Data Between Multiple Environments
Because TimeXtender writes your code, you can easily move from Development to Test to Production, even if they are on different Microsoft Data Platforms.

Automatically Generate Project Documentation
TimeXtender automatically generates full, end-to-end documentation of your entire data estate – ensure users that their data is complete, accurate & reliable.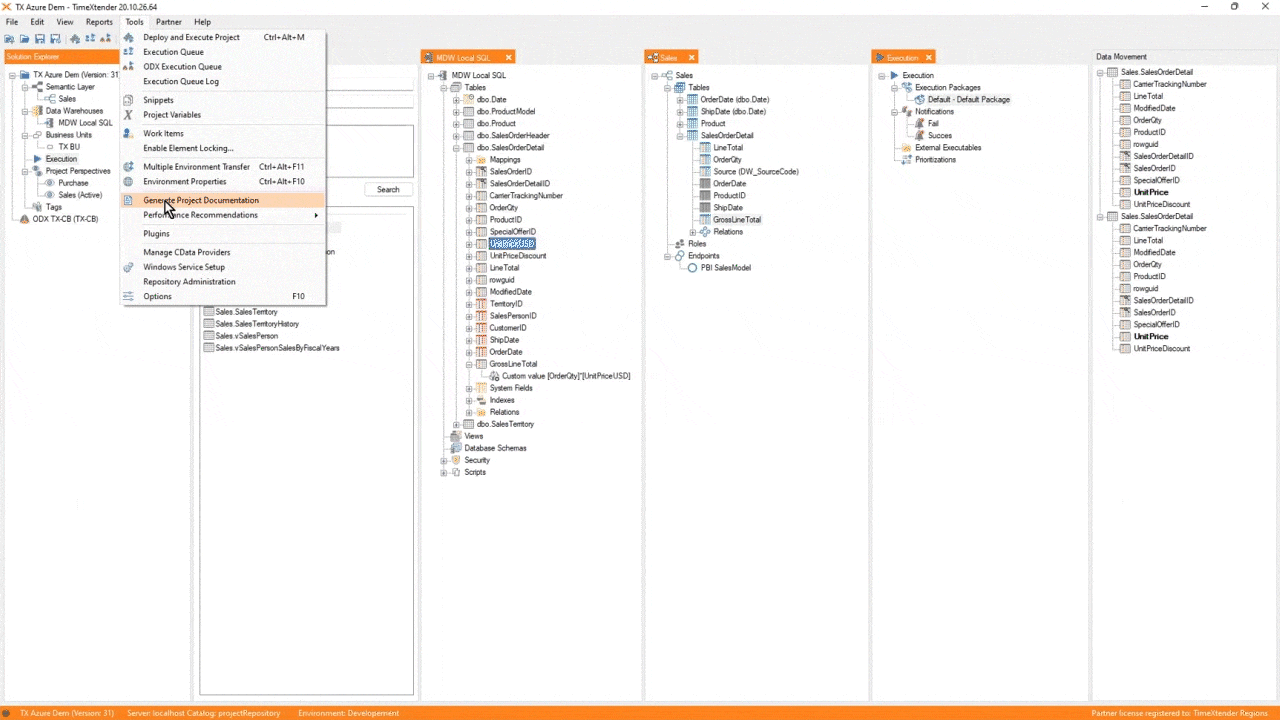 Data Lineage, Impact Analysis & Data Quality Alerts
TimeXtender provides visual data lineage, impact analysis, and data quality rules & alerts so you can quickly fix any issues that might arise.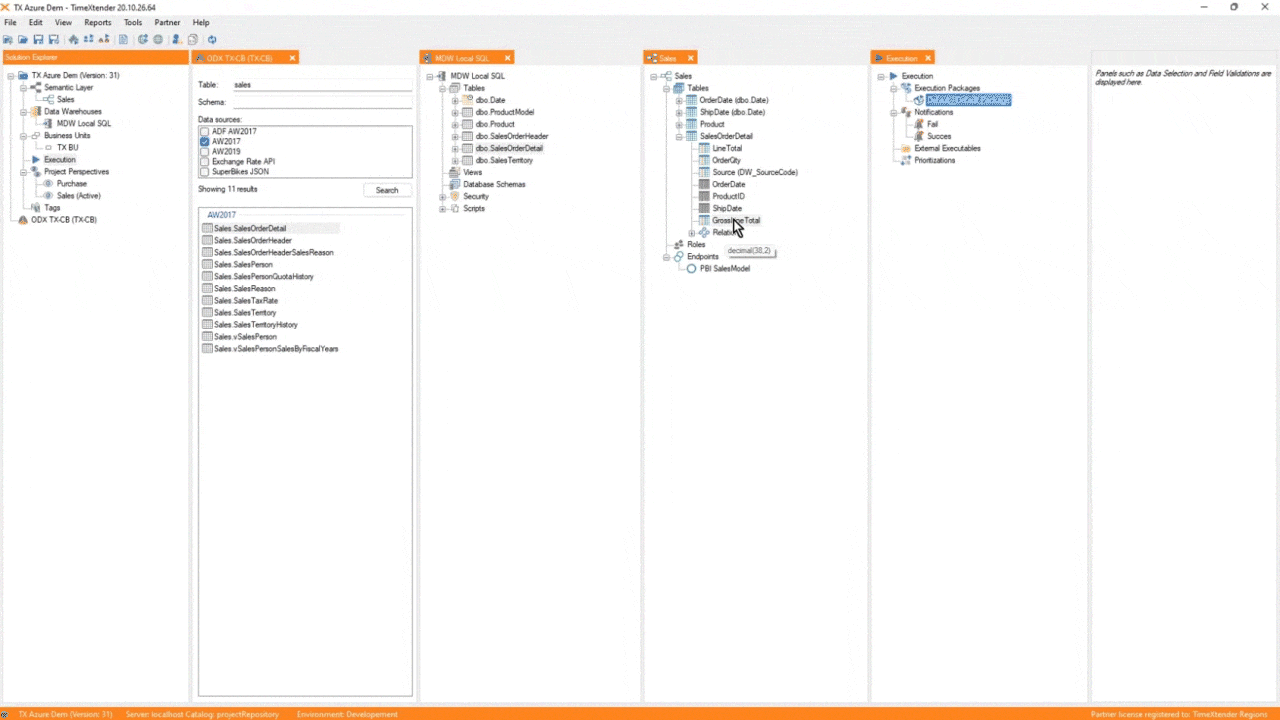 "As a partner implementing TimeXtender for our customers (in all kinds of industries) and educate our customers to use TimeXtender, it's the level of automation we like the most. It allows us to develop a data warehouse much faster."
Bas H
BI Consultant, Small-Business (50 or fewer emp.)