5 min read
XPeople Come Together in Denmark for a Week of Purpose and Planning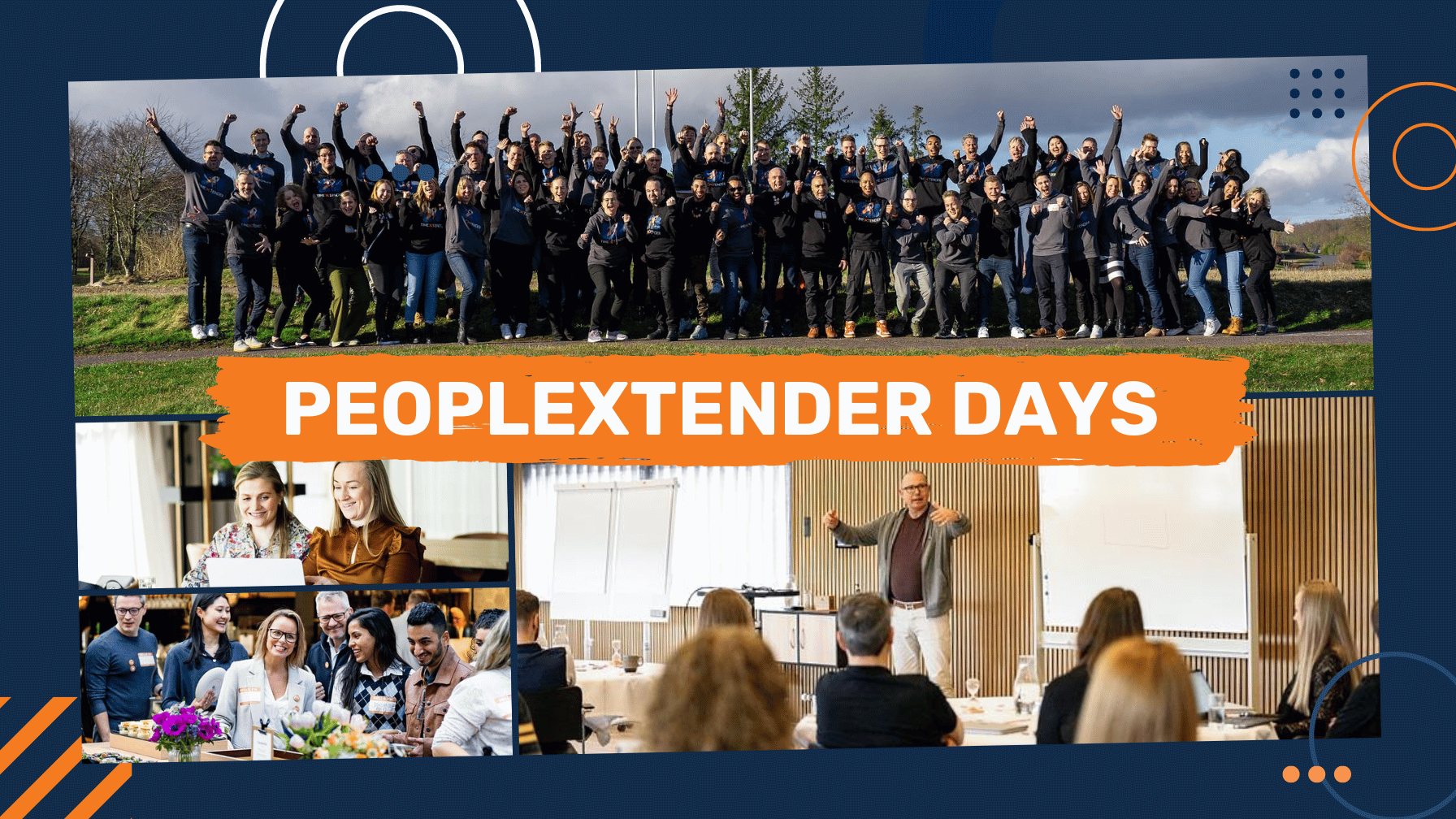 At TimeXtender, we're passionate about a lot of things – data, mind, and heart to begin with, as well as cultivating a unique, healthy, and high-performing culture where people can thrive, discover new talents, and be part of a world-changing organization.

From March 13th to 17th, XPeople from all over the world gathered in HimmerLand in Farsø, Denmark to attend the 2023 PeopleXtender Days. There were sessions of vision and mission planning, brainstorming and goal setting, as well as plenty of healthy competition and team building, whether on the miniature golf course or the paddle tennis court.
Tuesday the 14th kicked off the official PeopleXtender Days with direction and purpose talks from Heine Krog Iversen, CEO and Founder of TimeXtender, and Anne Krog Iversen, Co-Founder and Chief of DNA & Culture. Discussions were had around product-led growth and its importance to the future of TimeXtender and how data management has changed and will continue to change over the next 10 to 20 years.

"PeopleXtender Days have been an important part of the TimeXtender year since day one," said Anne Krog Iversen. "However, this year was quite unique, as it was the first time we all gathered from both sides of the Atlantic at the same time and for a full week. It was a time where we could reunite as XPeople with a shared purpose and align on direction. We reconnected and engaged as humans, each with our own stories and dreams. It was an amazing experience that allowed us to connect and build relationships at a deeper level that ultimately makes reaching our ambitious goals so much more fun and meaningful."
Purposeful

Days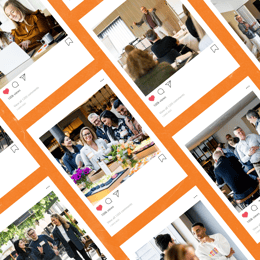 Wednesday the 15th saw the various TimeXtender Light Cones and Purpose Circles meet to discuss ideas, visions, and goals for the upcoming months. This also provided an opportunity for those who had never met their fellow XPeople in person to get to know their Light Cone and Circle members a bit better. The energy and excitement could be felt throughout HimmerLand as each Light Cone and Purpose Circle put their heads together to plan for the future.

Thursday the 16th was dedicated to purpose, with team building activities focused on creative resourcefulness, curiosity, ownership and responsibility, and other important differentiators. XPeople were divided into eight teams as they tackled various challenges and puzzles found across HimmerLand throughout the day, including laser skeet shooting, sequential problem solving, and making sweet treats for their fellow XPeople. There was also a session of rhythm and music-making to wrap up the week, and the event ended with a delicious four-course meal and dance party that lasted into the early hours of the morning (except for those who had to catch an early flight out of Aalborg – but even some of those partied late into the night).
Opportunities

and

Challenges

The week offered many different opportunities and challenges for XPeople, along with plenty of time for coffee talks, board games, and, of course, cocktails. Each person took something from the week, returning home energized and ready to tackle the months ahead.
---

"I had just been on a trip right before HimmerLand, so I was worried I'd be exhausted. But the energy and good vibes from day one instantly took that away! Getting to meet my fellow colleagues IRL was amazing – some people I met for the first time but have known for more than a year. It was crazy. It showed me that while I love remote-working, and think it is definitely the way forward, there's nothing like a bit of quality time with the people you work with every day.


Normally, these types of company meetups consist of boring presentations and awkward team-building exercises. But this was the complete opposite – there was a great balance of insightful and interesting sessions on the directions we are going in, break-out sessions, and time with our circles and light cones where we could be a bit more dynamic. Of course, I have to mention the purpose day where we did some more team-building activities – it was genuinely so much fun, as was the free bar (sorry, I mean the party) on the last night.

One of my favourite things about TimeXtender is how there are so many cultures and people from all over the world. To get to meet up in person was brilliant. It's so important to do so – it makes working together easier. There was such a good energy, and everyone was just as positive. I wish it was more than a yearly occurrence!"
- Sarah Canning, Regional Marketing Manager, United Kingdom
---

"PeopleXtender Days was really an eye opener on so many levels. The activities were perfectly planned to make us realize the value of key traits in working as a team. Being part of an orchestra, generating good music, all the while without knowing the basics of musical instruments was a magical moment for me.

When a company Is doing so much unasked for the employees, I feel all the more responsible, obliged, and eager to perform at my best capabilities to do all I can to achieve our targets as a company. As an XPerson, I'm proud and grateful for the experience and am looking forward to continuing to work together and build on the momentum from the event."
- Harish Kundanchery Mechery, Solution Specialist, United States


---

"After experiencing my very first PeopleXtender Days in HimmerLand, I'm amazed how we, as a company, really live up to being a purpose-driven organization with a true team spirit in every direction. The week was full of inspiration, collaboration, education, teamwork, and all the activities that contained so many incredible great laughs. I think I arrived to HimmerLand with a belly, but left with six-pack of abs.

By engaging in activities that promote a sense of belonging and collaboration, we kicked off a journey of dedication, planning, and winning minds. As we work together towards a common goal, I'm honoured to be part of something greater than myself, and this brings the motivation to succeed.

TimeXtender is in an exciting time, and I know that we will all work hard to never lose track of core purposes and stay true and real to ourselves. I'm honoured and take pride in being a part of TimeXtender – a people-first company. I met so many incredible people and once back home, it all felt kind of empty, but after the weekend was over, I got to 'see' my lovely colleagues again in the same spirit we left off."
- Sabina Dahlqvist, Regional Marketing Manager, Sweden
---

"PeopleXtender Days is an event I will not soon forget. A fellow XPerson told me she was so excited to get to HimmerLand because she was about to meet 70 of her friends for the first time, and I could not agree more. There is something so different about being about to meet people in person. You can hear their laugh and see that they actually do have legs!

We celebrated our accomplishments, talked about our purpose, ate some awesome food, and made music together as a team. It was a great time and showed me how lucky I am to be a part of this incredible team."
- Ashley Johnson, Inbound Marketing Specialist, United States
---

"PeopleXtender Days were crucial in setting the strategy and direction for the coming year both for the company as a whole and within our circles. I loved the element of surprise for the activities planned on the final day. The imaginative activities stuck out from traditional team-building exercises, and genuinely had us scratching our heads, figuring out how to work together to solve tasks – all while having fun and getting to know each other better at the same time."
- Christian Hauggaard, Customer Success Lead, Denmark
---

With this being the first PeopleXtender Days since TimeXtender went fully remote in 2020, it was a unique opportunity to show the true heart of XPeople everywhere, as they traveled many miles and many hours to meet and strengthen the bond that creates TimeXtender's foundation. The time spent together may have gone by quickly, but this was a definite instance of quality over quantity, because in the end, time (and people) is what truly matters.