Over ons
Iedereen in zijn kracht met data, hoofd en hart.
OMDAT TIJD BELANGRIJK IS
De wereld is complex, dynamisch en altijd in beweging. Daarom kijken we met een frisse blik naar de wereld – elke dag opnieuw. We zijn niet bang om anders te zijn, 'normaal' opnieuw te definiëren en nieuwe wegen in te slaan.
TimeXtender en de wereld
We geven tijd terug aan de wereld – want tijd is de enige eindige bron. Dat is waarom we echt geloven dat tijd ertoe doet en waarom we constant op zoek zijn naar vereenvoudiging en automatisering, om vervolgens te werken aan wat het belangrijkst is.
We willen meer tijd vrijmaken in de wereld – om goede dingen te doen, en goed ook. We zijn op weg om impact te maken op onze wereld, om de manier waarop we werken en denken te heroverwegen, en om de toekomst voor volgende generaties veilig te stellen – we zijn er om goed te doen.
Ons toekomstige welzijn, qua milieu en sociaal, ligt in de beslissingen die we dagelijks maken. We kiezen ervoor om te focussen op specifieke impactdoelen, omdat we willen dat ons bedrijf een krachtige positieve invloed op de wereld heeft.
Wij vinden dat we voor grote veranderingen in de wereld klein moeten beginnen in de gemeenschappen waar we actief zijn, wat uiteindelijk leidt tot een groeiende, blijvende impact.
TimeXtender en onze software
We leggen de lat hoog; voor onszelf, onze partners én onze klanten. En we leggen hem steeds hoger. We zijn er trots op dat we saaie, alledaagse dingen automatiseren. Onze toekomstbestendige Data Estate Builder-oplossing voor het bouwen van Modern Data Estates maakt het mogelijk om datagestuurde beslissingen 10 x sneller te nemen dan met standaardmethoden.
Data is een unieke aanwinst voor onze wereld. Het slijt niet, het raakt nooit op, het kan eindeloos worden hergebruikt en we krijgen er alleen maar meer van. De echte waarde van data ligt niet alleen in eenvoudige beschikbaarheid, maar ook in beslissingen nemen op basis van de data, met je hoofd en hart.
Een kijkje in ons verleden
Waar we vandaan komen
Als oprichter van een IT-consultancybedrijf ontdekte Heine Krog Iversen dat het een vervelende, dure en tijdrovende taak was om bedrijven toegang te geven tot data. Zijn periode als consultant was gevuld met coderingstaken die op elke klantlocatie moesten worden herhaald. Destijds droegen ze vaak projecten over aan andere werknemers, wat ook nogal tijdrovend was vanwege de meerdere ingewikkelde, handmatig gecodeerde scripts. Het was ook nog eens duur en tijdrovend voor de klanten, omdat zij geld stopten in dataprojecten met lange implementatietermijnen en veeleisend onderhoud van resources. Deze frustraties brachten Heine, en vervolgens ook Chief Data Architect Thomas Christiansen, ertoe om een geautomatiseerde oplossing te onderzoeken met zo min mogelijk individuele handmatige codering. Vanuit IT-oogpunt ontdekten ze dat de handmatige coderingstaken bij het proces van dataextractie steeds hetzelfde waren, ongeacht de grootte of de soort van het bedrijf. Op basis van deze ontdekking begon Thomas met de ontwikkeling van een tool die dit proces automatiseerde, waardoor het uiteindelijk efficiënter en gestandaardiseerder zou worden. Heine zag de wereldwijde potentie in de tool en hoe het een echte tijdbespaarder en game-changer zou kunnen worden in data management. In 2006 richtte hij dus TimeXtender op, om zijn tijd te besteden aan de ontwikkeling en marketing van een platform dat de cyclus van data management automatiseert. De kostenbesparingen zijn duidelijk, want het is bewezen dat het platform 10 keer sneller werkt dan de traditionele aanpak.
Want uiteindelijk is tijd belangrijk.
The first public version of TimeXtender was released and TimeXtender becomes Microsoft Gold Partner!
TimeXtender teams up with Jet Reports on an OEM partnership for the Microsoft ERP market
First North America Office opened
TimeXtender starts their transition to becoming a 100% software company phasing out services
TimeXtender transition to a 100% partner driven Go To Market Strategy & becomes a Qlik Technology Partner
TimeXtender transitioned from a perpetual to a subscription only business model, becoming a SaaS company
TimeXtender is awarded Microsoft Partner of the Year Finalist in Data Estate Modernization
TimeXtender is awarded Microsoft Partner of the Year Finalist in Data Estate Modernization
TimeXtender has successfully transformed into a 100% partner driven SaaS company
TimeXtender enters a growth and scale phase!
We sponsoren de Deense motorsport-coureur Mikkel O. Pedersen om zijn doel te verwezenlijken met data, hoofd en hart. Mikkel maakt deel uit van het Italiaanse raceteam Dinamic Motorsport en racet in de GT World Challenge-serie. Het succes van Mikkel is een symbool van het merk van ons bedrijf. TimeXtender ondersteunt Mikkel's trollenprogramma "Super Hero", dat de Deense Kankerstichting steunt. Dit doel is een fijne reminder dat we allemaal iets kunnen doen en een superheld kunnen zijn voor iemand in nood.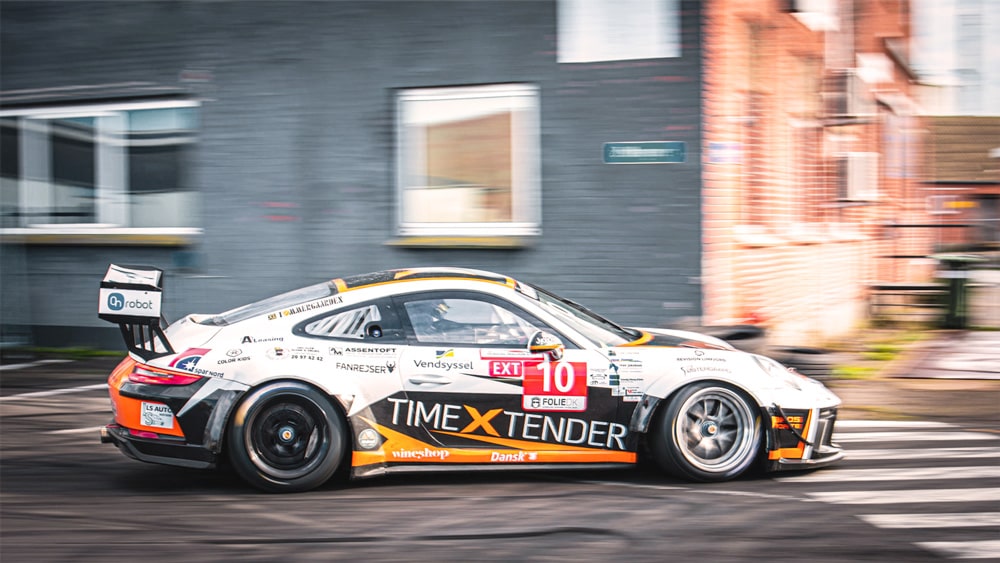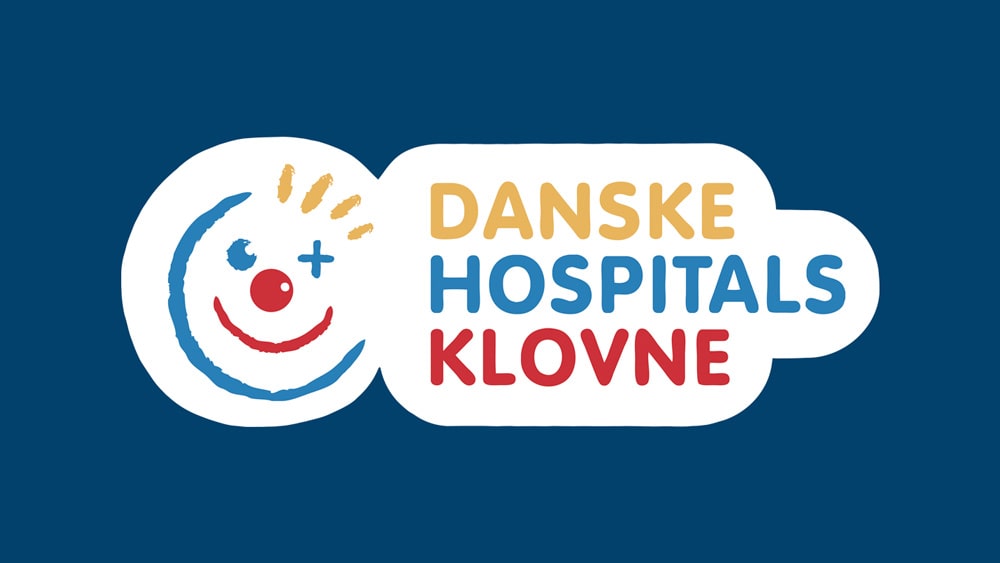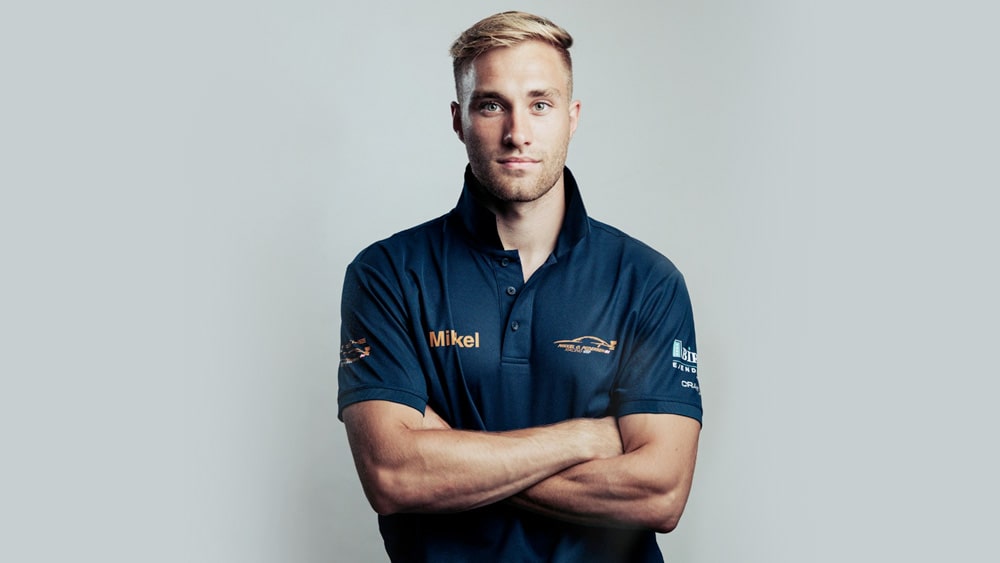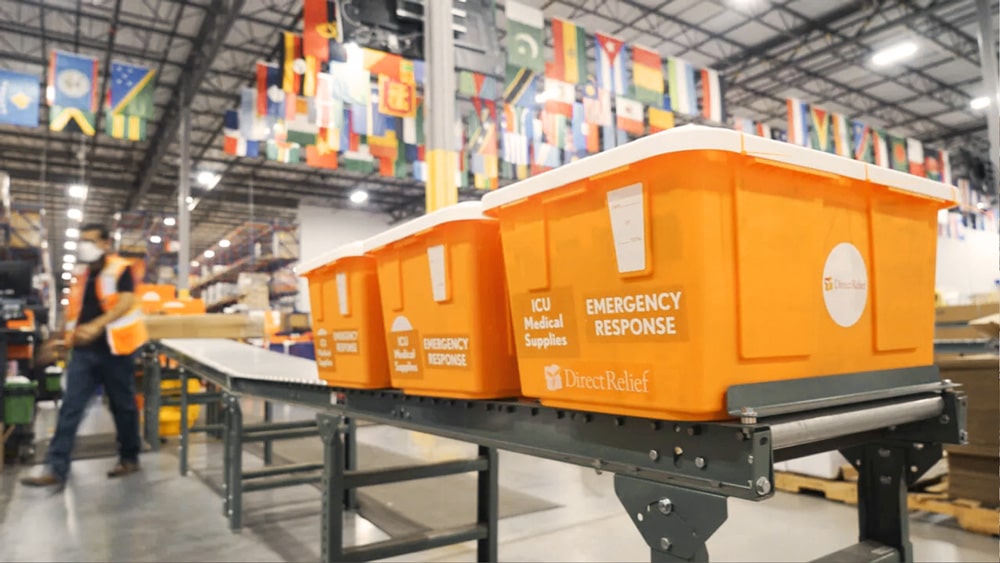 TimeXtender sponsort ook elk jaar de Danish Hospital Clowns . Dit is een opbeurend en leuk programma dat kinderen die in het ziekenhuis liggen een hart onder de riem steekt.
TimeXtender is ook trotse sponsor van de wereldwijde non-profitorganisatie Direct Relief. Hun doel is om mensen in armoede en noodsituaties over de hele wereld te helpen.