TimeXtender gets outstanding results
In an independent Data Management Survey led by BARC
Get the Report Today
The Data Management Survey 22
TimeXtender Highlights
0
top-rankings in 1 peer group
0

%

of surveyed users say they would recommend TimeXtender
0

%

of surveyed users are satisfied with TimeXtender
0

%

of surveyed users chose TimeXtender because of its ease of use for technical users
0

%

of surveyed users chose TimeXtender because of its connectivity to source systems
0

%

of surveyed users rate TimeXtender's functionality as excellent or good
The Data Management Survey, now in its third year, is a BARC research study focused on the data management tools market.
BARC research is primarily based on a major survey of 1,101 software users and consultants worldwide, and provides a wealth of user feedback on 20 of the leading data management solutions on the market today, including TimeXtender.
TimeXtender achieved consistently good ratings with two top rankings and three leading positions in this year's Data Management Survey. TimeXtender was placed above average in 14 of the 17 KPIs, including one maximum rating of 10/10 for Connectivity and a 9.3/10 in the Technical Capability KPI.
37 percent of respondents claim to experience no significant problems with TimeXtender. Impressively, the lowest placings for TimeXtender were two fourth positions in the Performance and Customer Experience KPIs.
The Data Management Survey 22 provides the reader with well-designed KPI dash-boards packed with concise information, which can be absorbed at a glance. The KPIs all follow these simple rules:
Only measures that have a clear good/bad trend are used as the basis for KPIs. KPIs may be based on one or more measures from The Data Management Survey.

Only products with samples of at least 20 - 30 (depending on the KPI) for each of the questions that feed into the KPI are included. For quantitative data, KPIs are converted to a scale of 1 to 10 (worst to best).

A linear min-max transformation is applied, which preserves the order of, and the relative distance between, products' scores.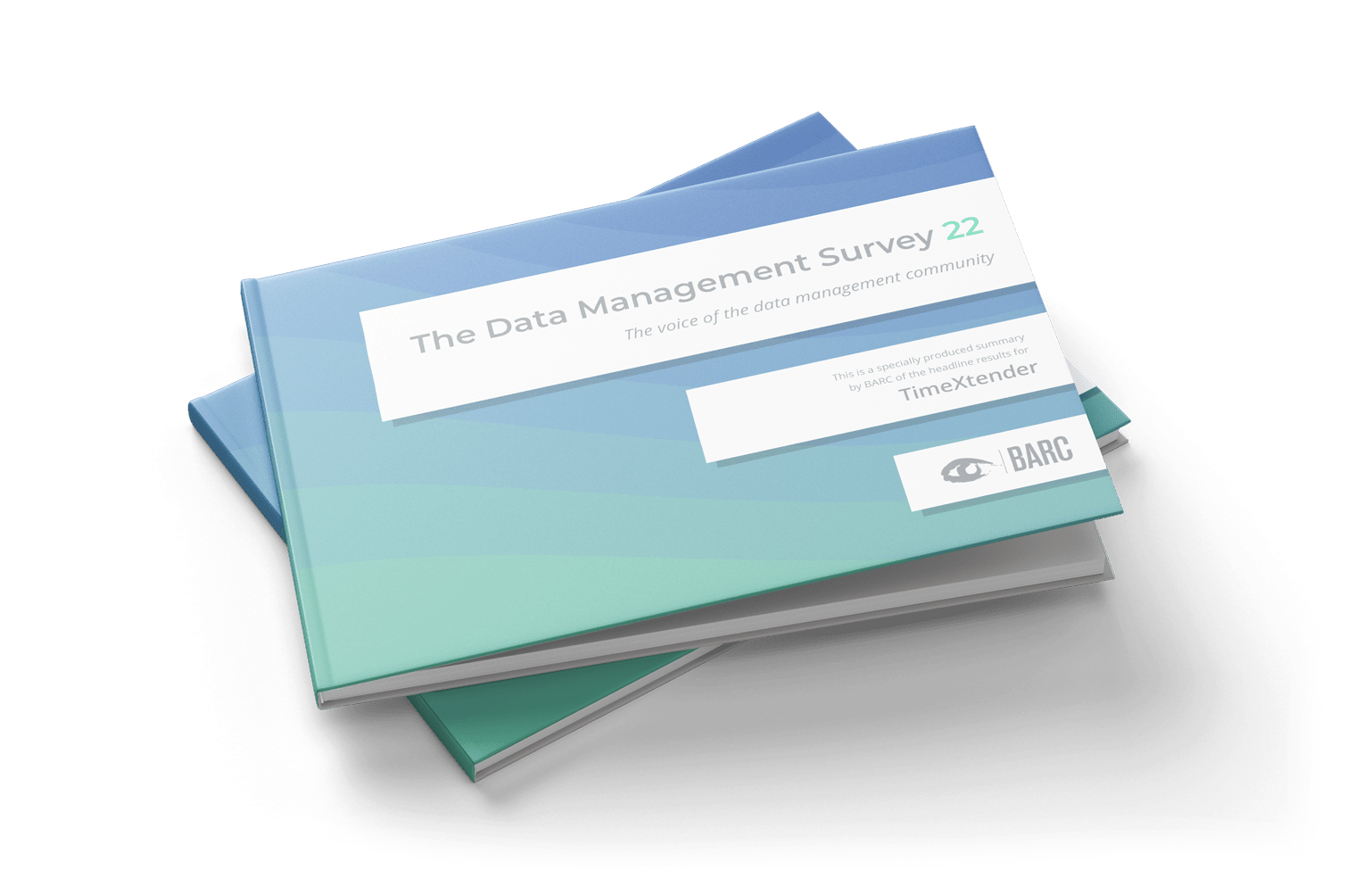 A fantastic tool that can help a lot of companies to get control of their data and provide business users with a lot of value, fast!
Data engineer/data manager, IT
Great tool to implement a data warehouse, in which all the necessary processes can be handled in one tool.
Data engineer/data manager, technology sector
A very flexible and agile data platform for every thinkable use of data in an organization.
Copyright © 2021 TimeXtender. All Rights Reserved.